Empowerment. Engagement. Authenticity.
PUSH Yourself!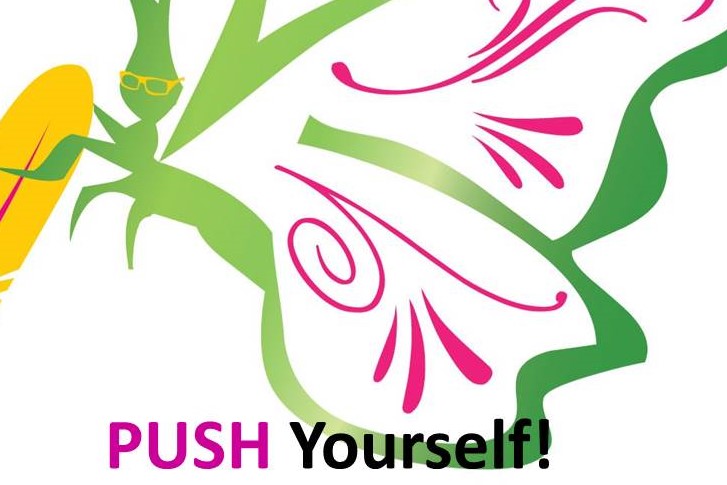 The PUSH Yourself! philosophy is designed to motivate people with disabilities into action. Nothing happens unless you make it happen and we all have the potential to make things happen in our lives. Yes, there will be down days and struggles but we can't let these get in the way of what we want to accomplish. Turn your OW's to WOW's, your SNIFF's to RAR's!


PUSH Yourself! Stands for…

Potential – What can you make happen?

Urge – We all want to accomplish something, don't we?
Stamina – Accomplishment is hard work. Are you ready?
Hurdles – We can't avoid them – how do we deal with them?
The Program

PUSH Yourself! moves you beyond the "success not in the foreseeable future" (SNIFF) mode to having a "rethink and readjust" (RAR) attitude. Life is constantly changing and YOU must change with it!

PUSH Yourself! Is a set of five two-hour high-energy, interactive workshops, designed by Kristy Kassie, where YOU and your POTENTIAL determine the results. Goals can be big or small, personal or professional – it's up to you! Post-workshop support is an essential part of PUSH Yourself! Participants are required to attend regular meetups and to participate in social media forums hosted by the facilitator.

The PUSH Yourself! program is offered free of charge to persons with disabilities with a minimum of 5 participants per session. For more information, please contact Kristy Kassie.