2010 AMI-tv Assignments
Food Carts in Vancouver - August 19, 2010
This summer, the city added another 17 new food carts out of over 800 that applied for new street vendor licenses from city hall. I took viewers on a tasting tour of Vancouver's new food carts and talked to the vendors.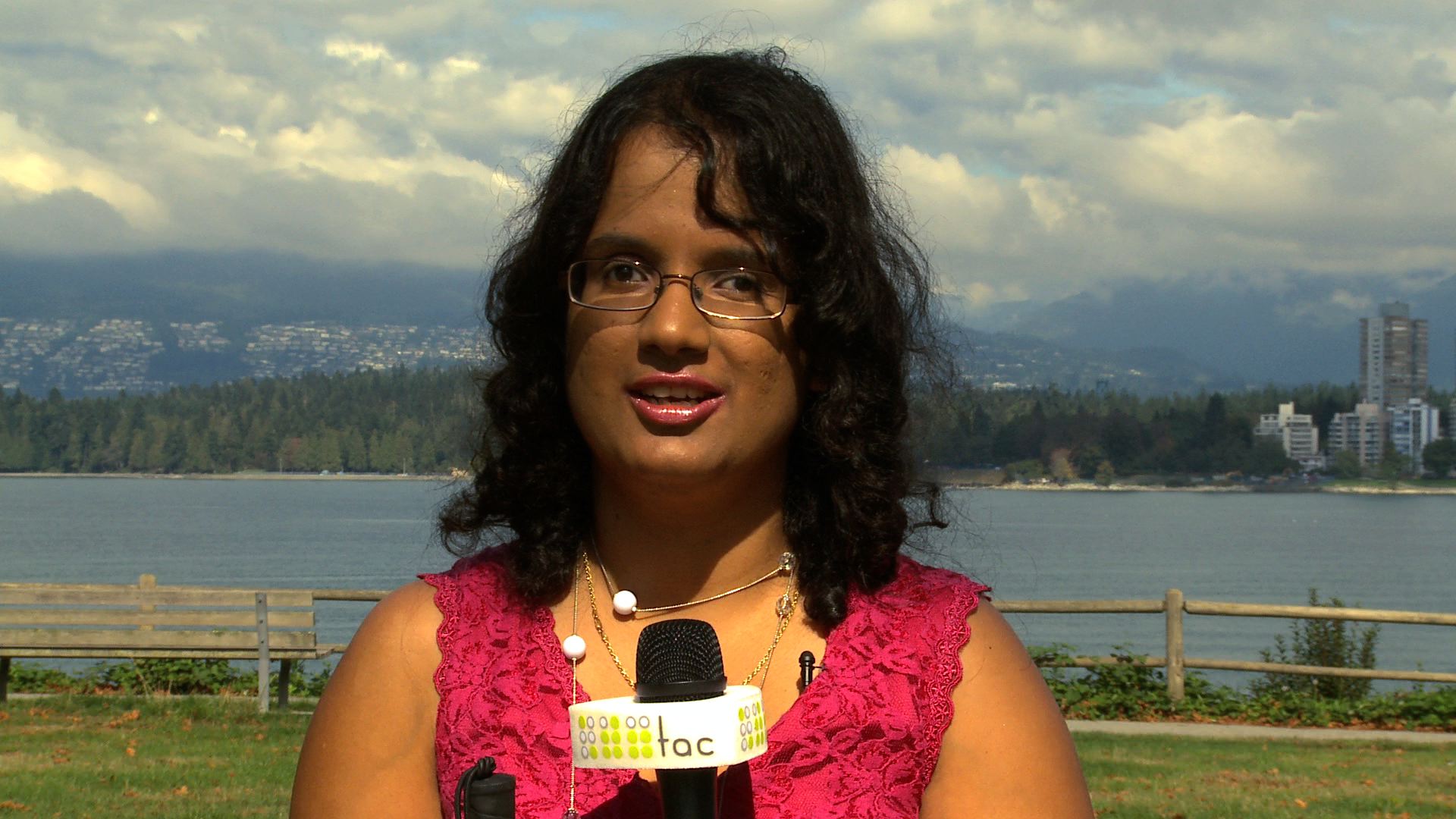 The BC Lions - July 9, 2010
I attended the BC Lions Pre-Season Press Conference and interviewed the players and coaching staff about their outlook for the season, personal projects and sources of motivation.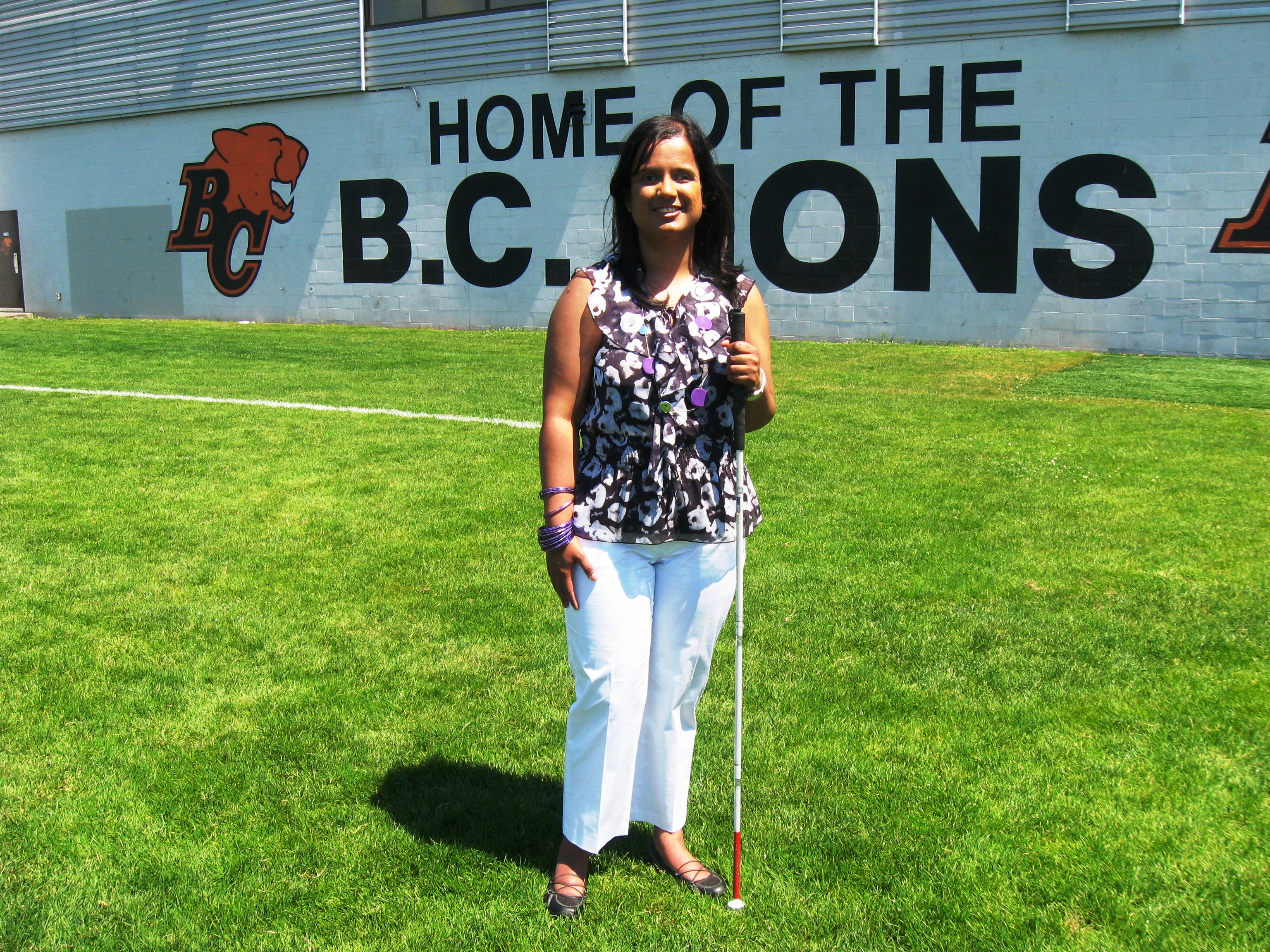 Comic Vision - May 6, 2010
Comic Vision is a cross-Canada tour of stand-up comics performing as a fundraising event for The Foundation Fighting Blindness. With events in London, Oakville, Calgary and Vancouver, each evening of comedy includes a live and silent auction, complimentary hor d'oeuvres and, of course, a cash bar. I interviewed key staff and the comedians.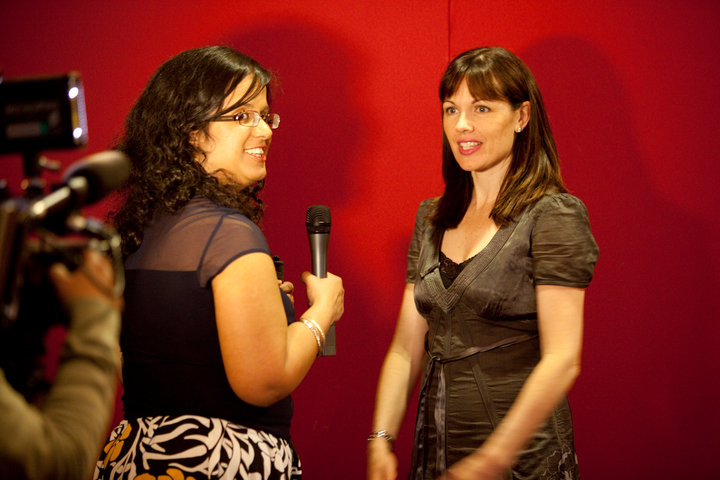 Spine - March 8, 2010
"Spine" is a play that tells the story of a man using a Second Life avatar on the internet to reinvent himself after an accident leaves him in a wheelchair. Produced by the Realwheels Theatre Company, the play stars Realwheels founder James Sanders, himself a quadriplegic. He plays the hero who has to confront the consequences of using his avatar to hide his true identity on the internet. I talked to James Sanders about the play, about Realwheels and his own changes due to his accident.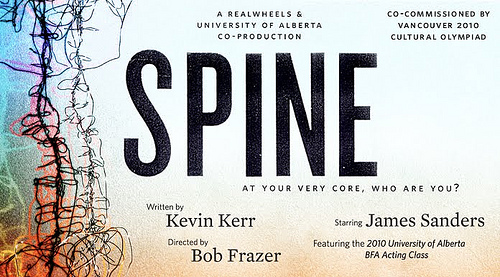 Spirit of Place - February 19, 2010
Spirit Of Place' features work by young artists from past, present and future Olympic Host Cities: Beijing,London and Vancouver. All the works are based on the pillar themes of the Olympic Movement: engaging the body through sport, the planet through sustainability and the meeting of diverse cultures. The exhibit took place at the gallery of the Chinese Cultural Centre at Zodiac Square in the heart of Vancouver. Sam Carter and Sheila Hall, and related some of the inspirational stories behind the artwork.