Kristy's Writing
I enjoy writing academic essays and experimenting with various forms of poetry, like the haiku and the sonnet. Creative writing also appeals to me and I base my characters, setting and plot on people, places and events in my own life.
I write essays on a variety of topics, including criminology, literary analyses, educational techniques and social commentary. My poetry focuses on more emotional content - romance, culture and family.
I have won awards for my writing throughout my academic life, including first place in a Commonwealth Writing Contest when I was 11 and first place in the 2009 BC TEAL ESL Week Writing Contest, Instructors' Category for the poem below.
Be sure to read my Author Profile on FewerThan500.com.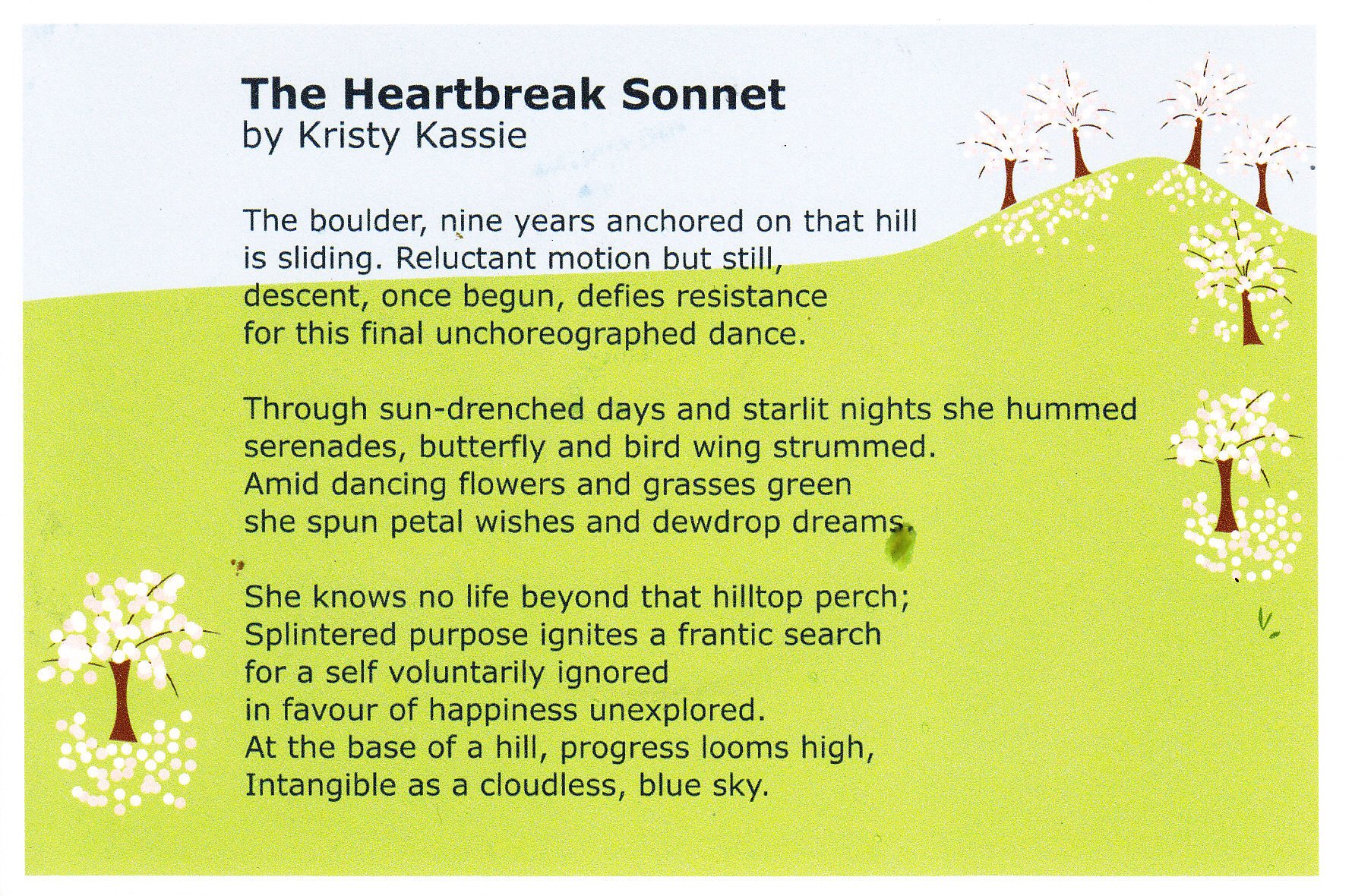 Poetry
I use poetry to focus, or release, my emotions. Most of my poetry is freestyle poetry, but I enjoy experimenting with structured forms as well. Read my Poetry.
Prose
Writing fiction allows me to develop characters and to create situations and settings in which they evolve. Read my Prose. Read feedback on my writing from participants in the Internet Writing Workshop.
Essays
Essays satisfy my love for research, for exploring meaning and for forming opinions. Read my Essays.