Prose by Kristy Kassie
Prose is a term used for short pieces of writing. I use prose to practice different writing skills: creating a setting, developing characters, describing emotions and showing the passage of time. Feedback on the prose below is welcome and, if you need help improving your writing, I'm happy to do that, too!
Brogan Bites is available on Amazon!
In 2016, I started writing creative nonfiction flashes about a character named Brogan. He gathered a following of sorts so I've decided to give him his own book!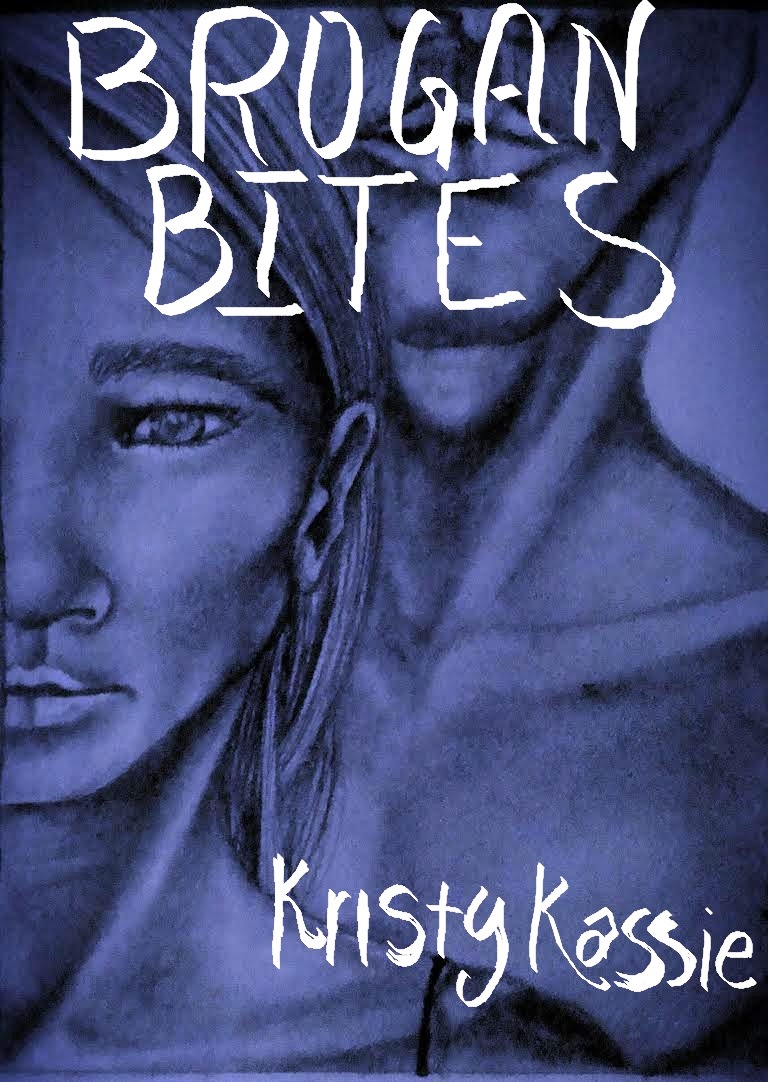 I got dumped on my twentieth birthday and met the love of my life seven months later. Well, Brogan sure seemed like the love of my life. He was snowball fights at midnight and sneaking off to Ottawa on the flip of a dime. When, after four years of long-distance phone calls and twice-yearly visits, he asked me to move to Vancouver, I didn't think twice. He was the beginning of my twenties…and the end of them. Brogan had been raised to believe that women would always be there to meet his every need. I was determined to be that woman. When he broke up with me five years later, I wondered what else I could have done. Follow my journey from romance to reality in this creative nonfiction collection of poetry and flash prose.
Different Eyes and Other True Stories - coming to Amazon in Spring 2018!
A collection of creative nonfiction flash stories about my life.
A Trini Ting - Coming to Amazon in Summer 2018!
A collection of flash fiction stories set in the country of my birth.
Parodies
One for the Bad Guys (2017)
Gaston and Scar team up to create an un-Disney movie.
Austen Powers: Lydia's True Colours (2017)
Women are Trouble (2006)
Snow White, from Grumpy's point of view.
Speculative Fiction
Sleeper Cell Conspiracy? (2016)
A cure for disability is a good thing, right?
V is for Victory (2016)
Speculation about independence of the blind in Trinidad and Tobago.
Other Prose
Flipping Weather the Birdie (2016)
Away from Reality (2006)
How Stuff Works (2016)
What's Your View? (2006)
The Plan (2016)
For the Love of Men (2006)
Technical Revelations (2017)
Lovesick (2017)
Austen Powers: The Guy Who Snagged Me (2017)
Pulling Strings (2016)
Prodigal Daughter (2016)
Rangers Lodge Saga - Excerpts from a novel in progress (started in 2015)
Adam and Kristen meet for the first time.
Kristen experiences external and internal conflict.
Adam makes tea for two.
Kristen explores Rangers Lodge and is offered a special tour.
Adam and Kristen meet at dawn.
Adam and Kristen enjoy a walk in the rose garden.
Jake Ranger notices a change in his son.
Kristen enjoys a relaxing morning.
Kristen encourages Adam to retreat to collect his thoughts.
A Facebook post earns Kristen attention.
Kristen and Adrian try a fun afternoon activity.
Kristen feels let down.
Kristen's mood gets a lift.
Adam takes Kristen on another dawn adventure.
Kristen's singing is put to the test.
Kristen enjoys time in the kitchen.
Kristen's thoughts are thrown into chaos.
Kristen gets advice from her platonic soul mate.
Kristen and Adam discuss her conflicting advice.
A fun night with consequences.
Kristen makes a choice.
Kristen awakes the morning after the dance.