2011 AMI-tv Assignments
Canada Pacific Railway Holiday Train - December 17, 2011
The CP Holiday Train is a 14-car freight train loaded with goodies and entertainers and covered with over 100,000 lights. All donations of money and food support the food banks in the local community where the train stops. AMI was on location in Port Moody, the original end point for the CP Railway, and the end of the 2011 CP Holiday Train journey.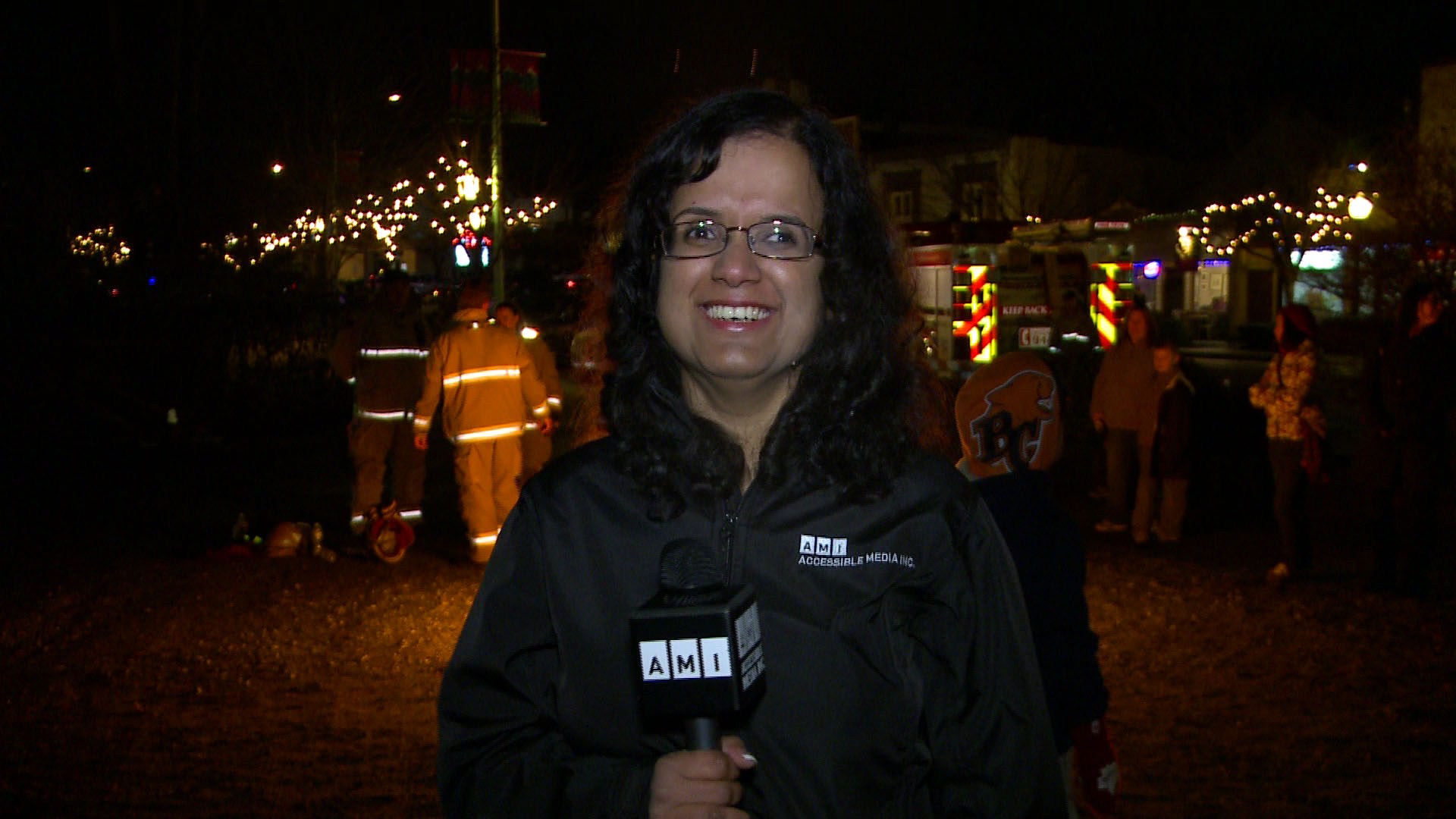 Bright Nights in Stanley Park - November 28, 2011
For 14 years, the BC Firefighters Burn Fund and Stanley Park have teamed up to put on Bright Nights in Stanley Park, a display of interactive Christmas scenes and more than 2 million lights. Make a donation, ride the Christmas train and chat with Santa and other animated characters for a great cause! Watch 2011 Bright Nights in Stanley Park.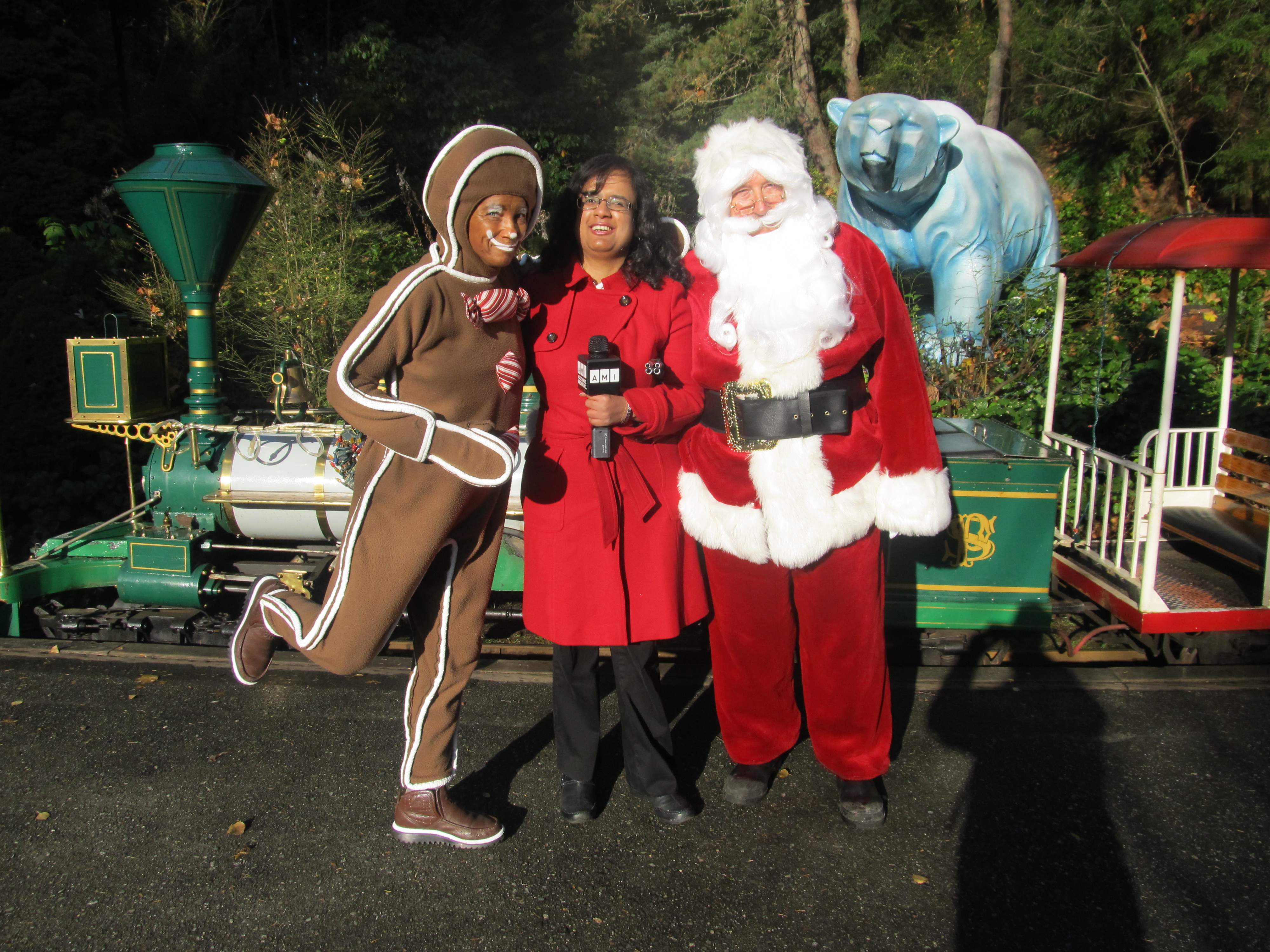 99th Grey Cup Media Accreditation - November 2011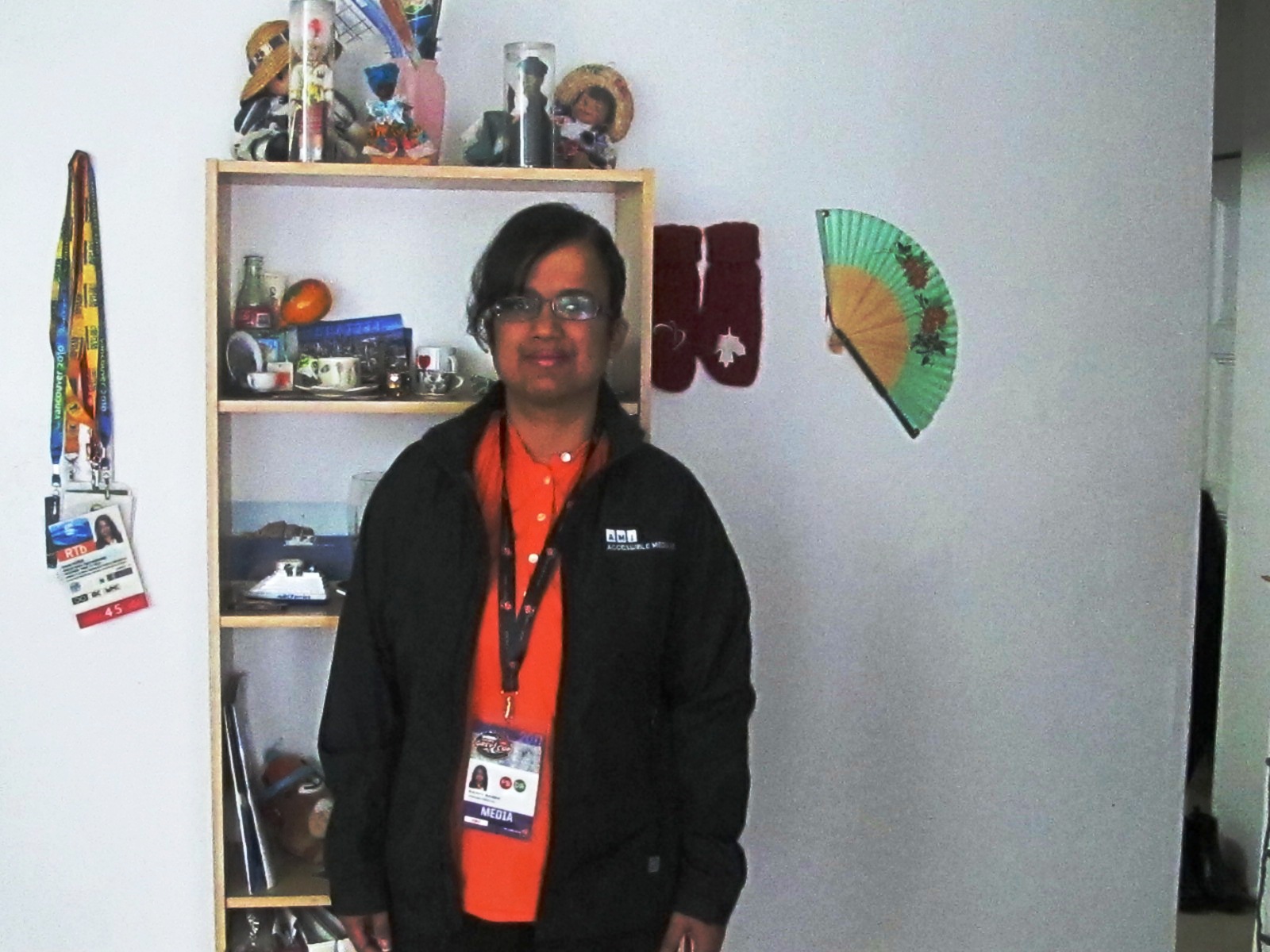 The Risk Takers Series, Episode 1 - August 17, 2011
This is the first half of the first episode in the Risk Takers series. The Risk Takers are people who find a way over or around obstacles in their lives that can seem overwhelming. Confronted with failure they find something within themselves that helps them make their way forward on a difficult road and to live a life that's worthwhile. AMI sat down with Mark Bentz, owner of Electra Health Floor and a massage therapist who is blind. Mark has overcome several business challenges to become the success that he is.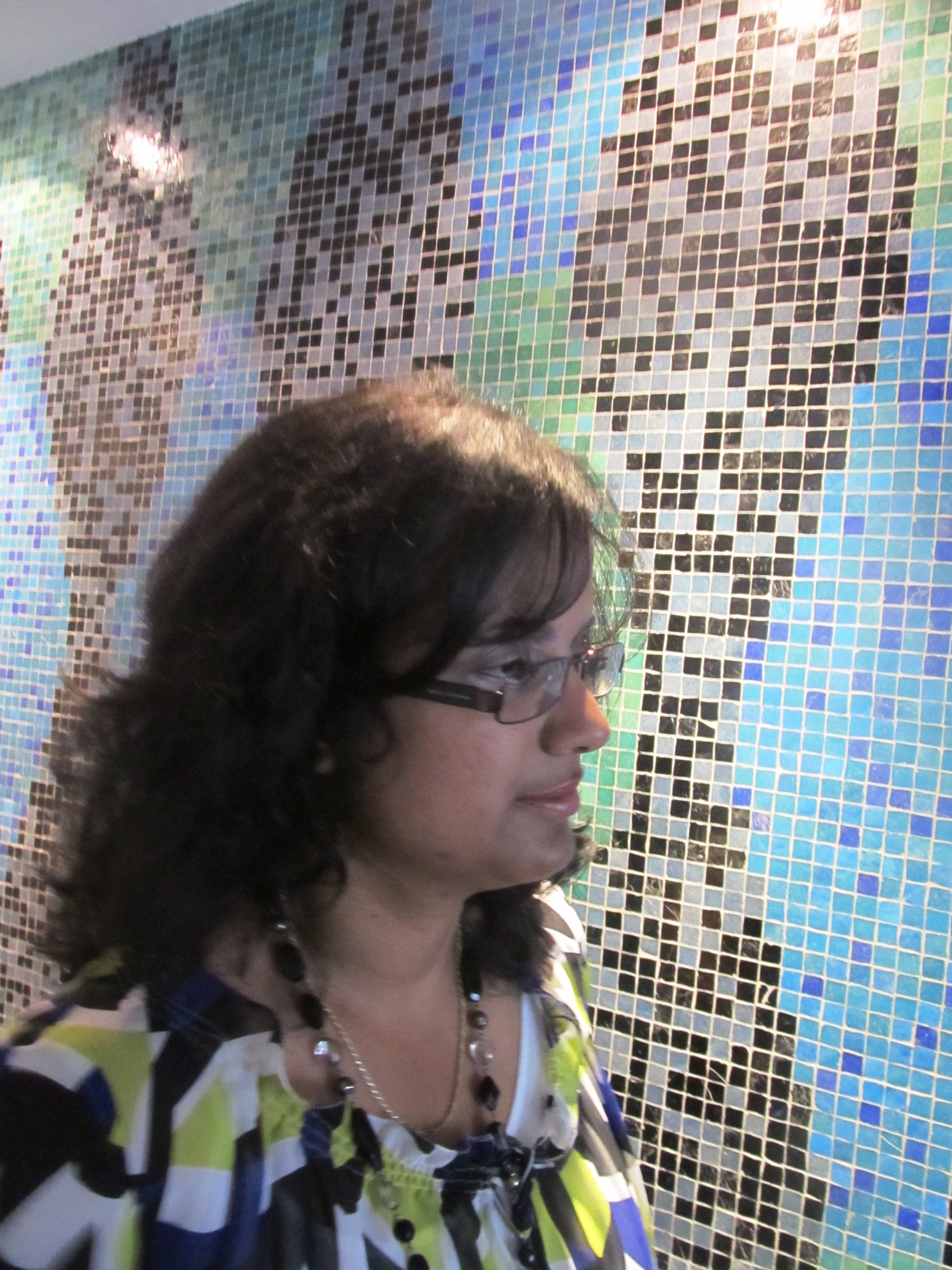 Adaptive Sailing - August 12, 2011
The best part of summer for many people is spending time on the water. I love the water too, so when I heard that the Disabled Sailing Association of BC offers sailing lessons for people with disabilities, I couldn't resist signing up!Watch Adaptive Sailing.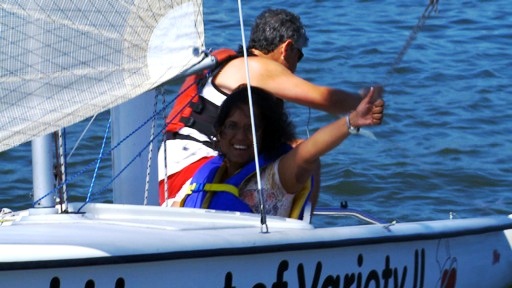 Vancouver Post-Riot Cleanup - June 16, 2011
I was very proud to cover this heart-warming display of civic pride for Accessible Media. Signatures of love and apology covered plywood wals after volunteers descended on Vancouver to help with the cleanup. Watch the 2011 Post-Riot Cleanup in Vancouver.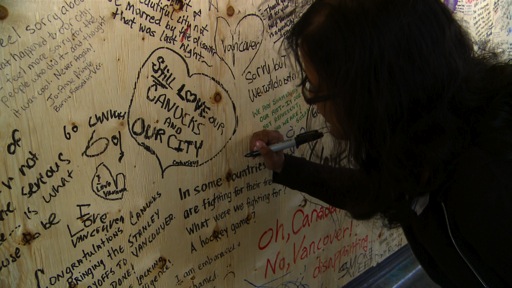 Comic Vision - May 4, 2011
Accessible Media was the accessible broadcast sponsor for Comic Vision 2011. This event is one way in which the Foundation Fighting Blindness raises awareness of its quest to find a cure for retinitis pigmentosa. Watch Comic Vision 2011.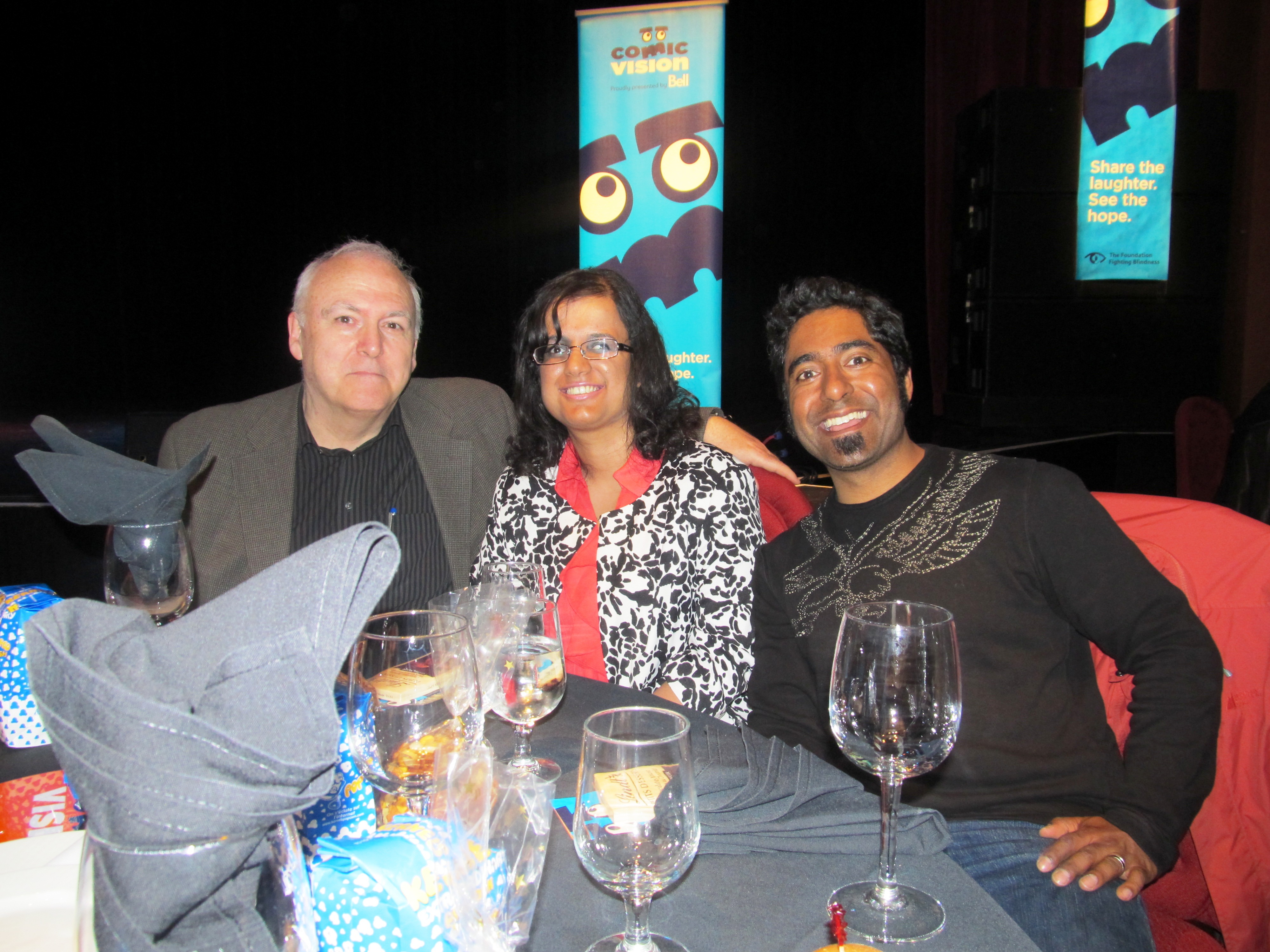 The Politics of Blindness - April 21, 2011
We travelled to Victoria to interview Graham McCreath whom we first met in February during a protest by the Canadian Federation of the Blind. He told us about his book "The Politics of Blindness". Graham has generated controversy with his book's implication that the CNIB does not support Canadians with vision-loss.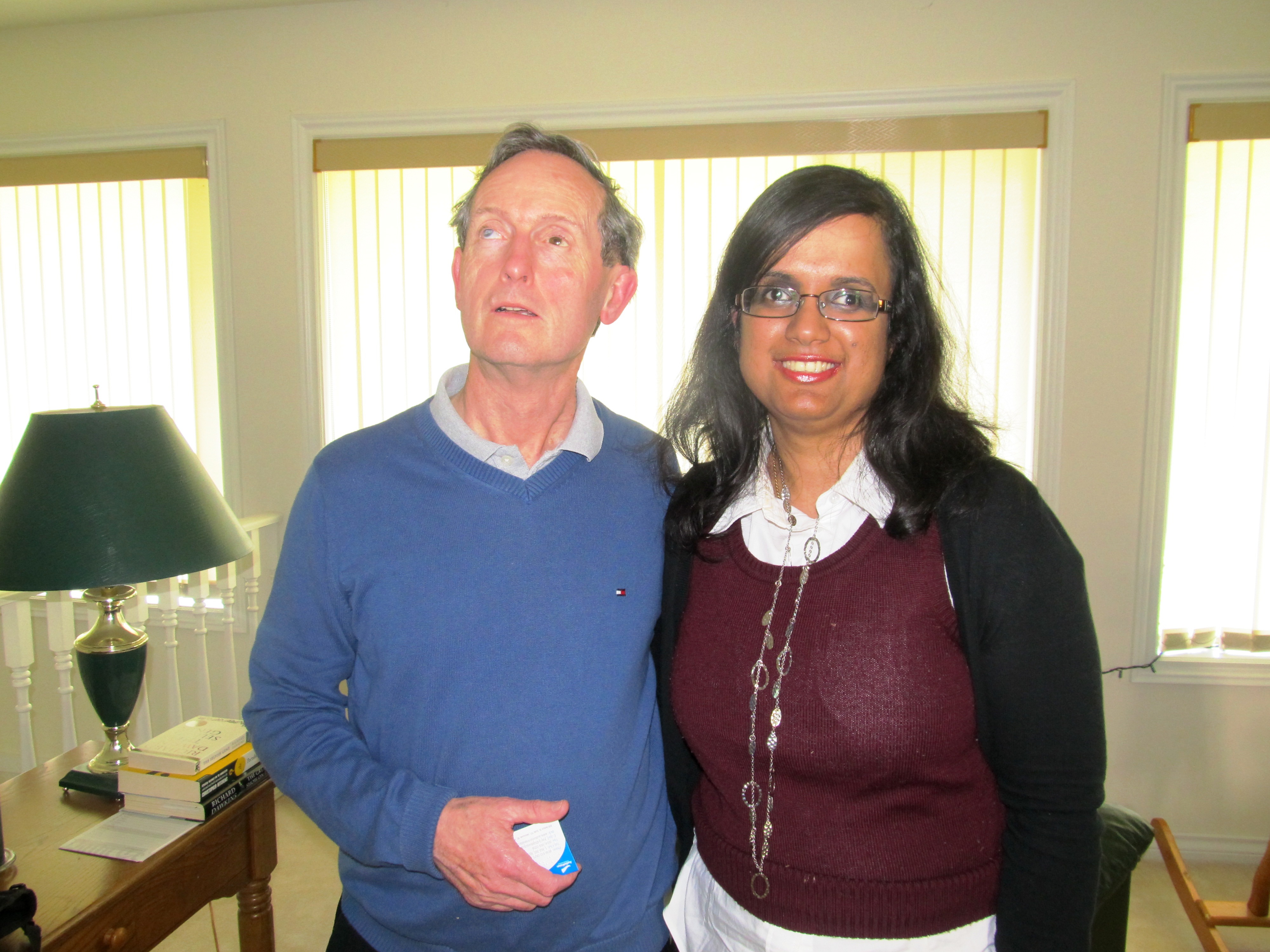 "Marvin's Millions": An ICARE Success Story -
The ICARE Program has been pairing trained literacy tutors with adult students for 30 years. We interviewed Daniel, author of "Marvin's Millions", who also happens to be an ICARE student. He and his tutor have been working together for six years. Marilyn Smitshoek, literacy instructor, and Dawn Black, MLA for New Westminster, were also interviewed for this segment. Watch "Marvin's Millions."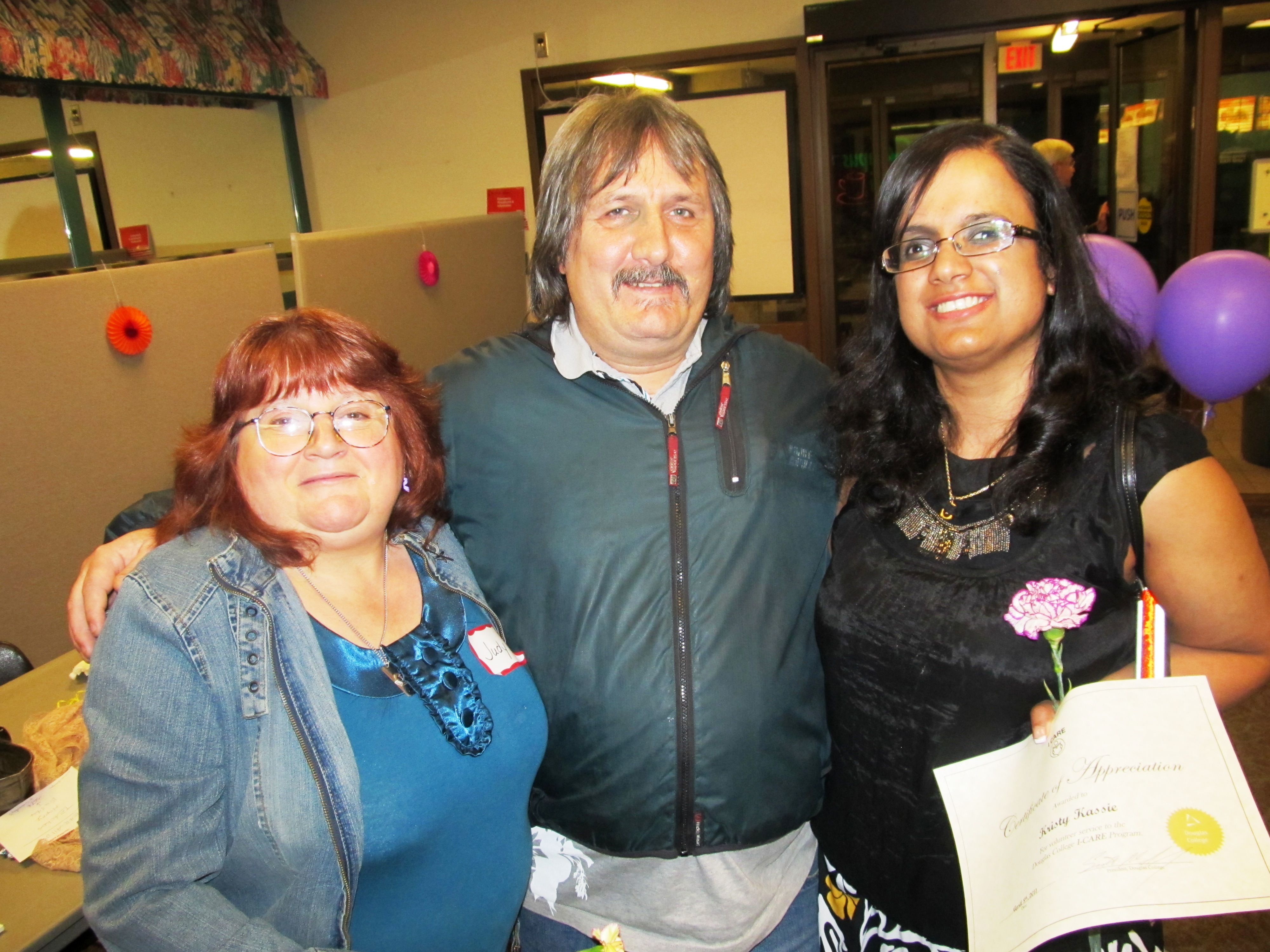 Festival du Bois - March 5, 2011
The Festival du Bois is a celebration of the spirit of Quebec here in BC. It's a spirit which started over a century ago with the first settlers of Maillardville and which has blossomed for over 20 years in the Festival du Bois. Watch the Festival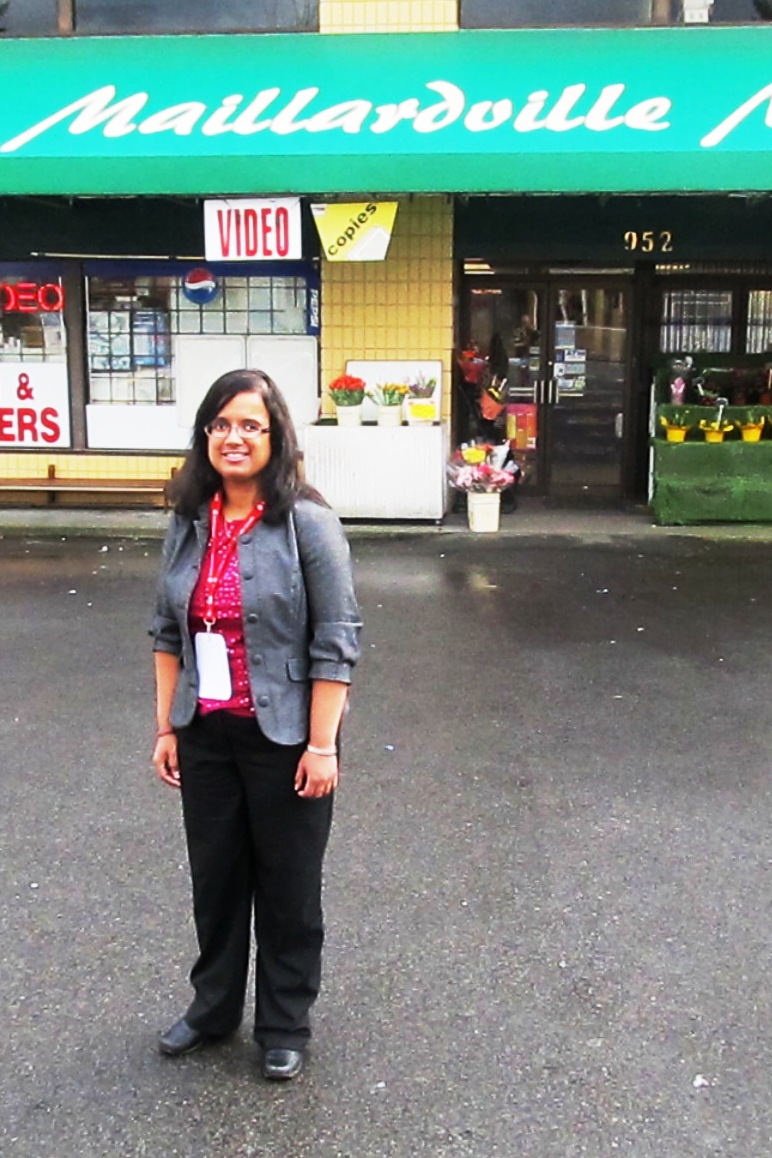 Rally for Change - February 15, 2011
The Canadian Federation of the Blind gathered in force in front of the Parliament Buildings in Victoria to say it's time for publicly funded training and support for the blind in BC. I caught up with Elizabeth Lalonde, President of CFB, as well as some of the rallyers.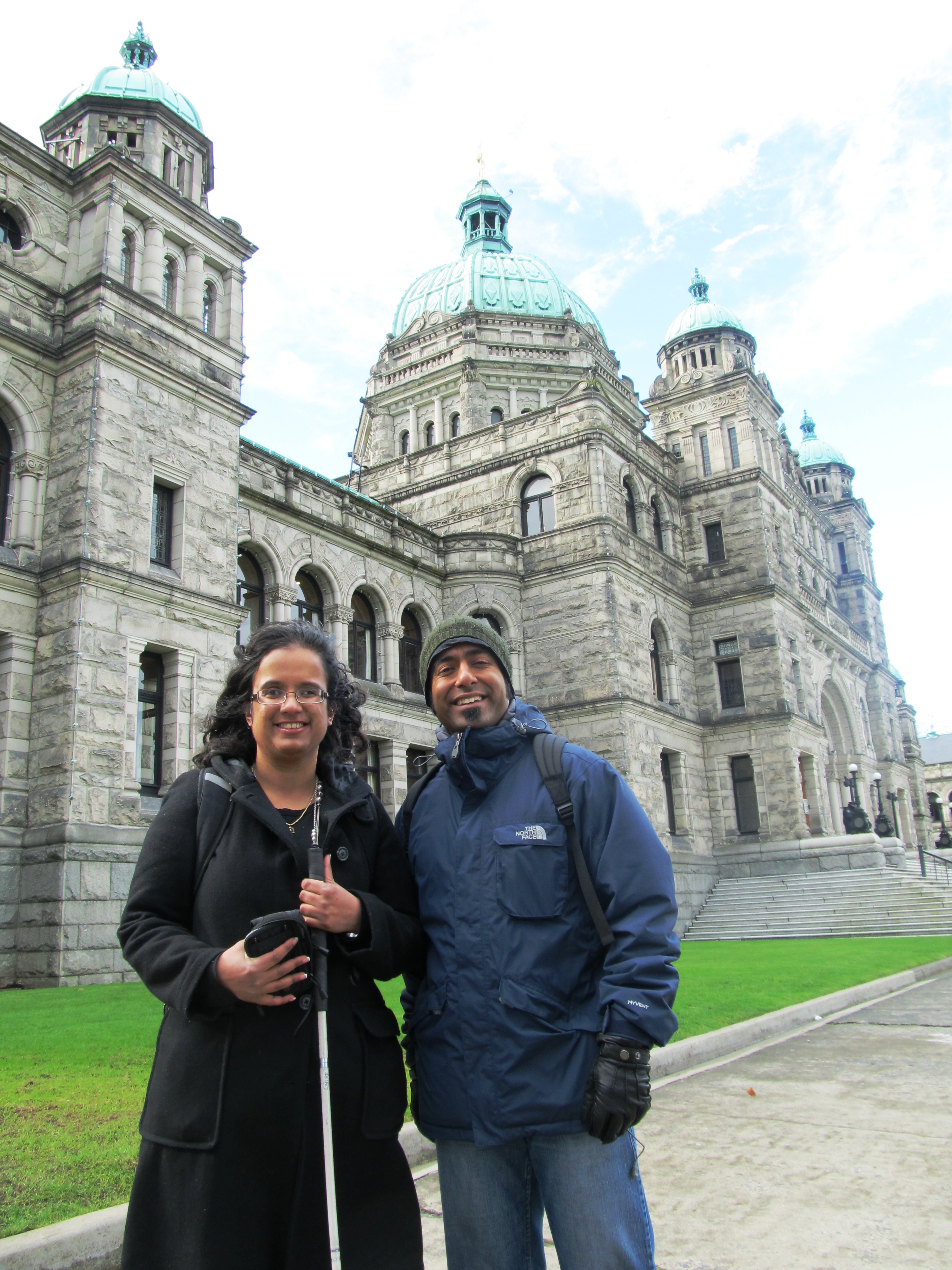 Delicias de Alicia - February 9, 2011
I grew up in the cradle of the Caribbean so I know good food. Alicia Agulera does all the cooking in the Cuban restaurant that she and her husband, Rolf, own. Alicia has been blind from birth. I sat down to learn more about this courageous couple. ¡Vamos à Delicias de Alicia! Watch interview at Delicias de Alicia.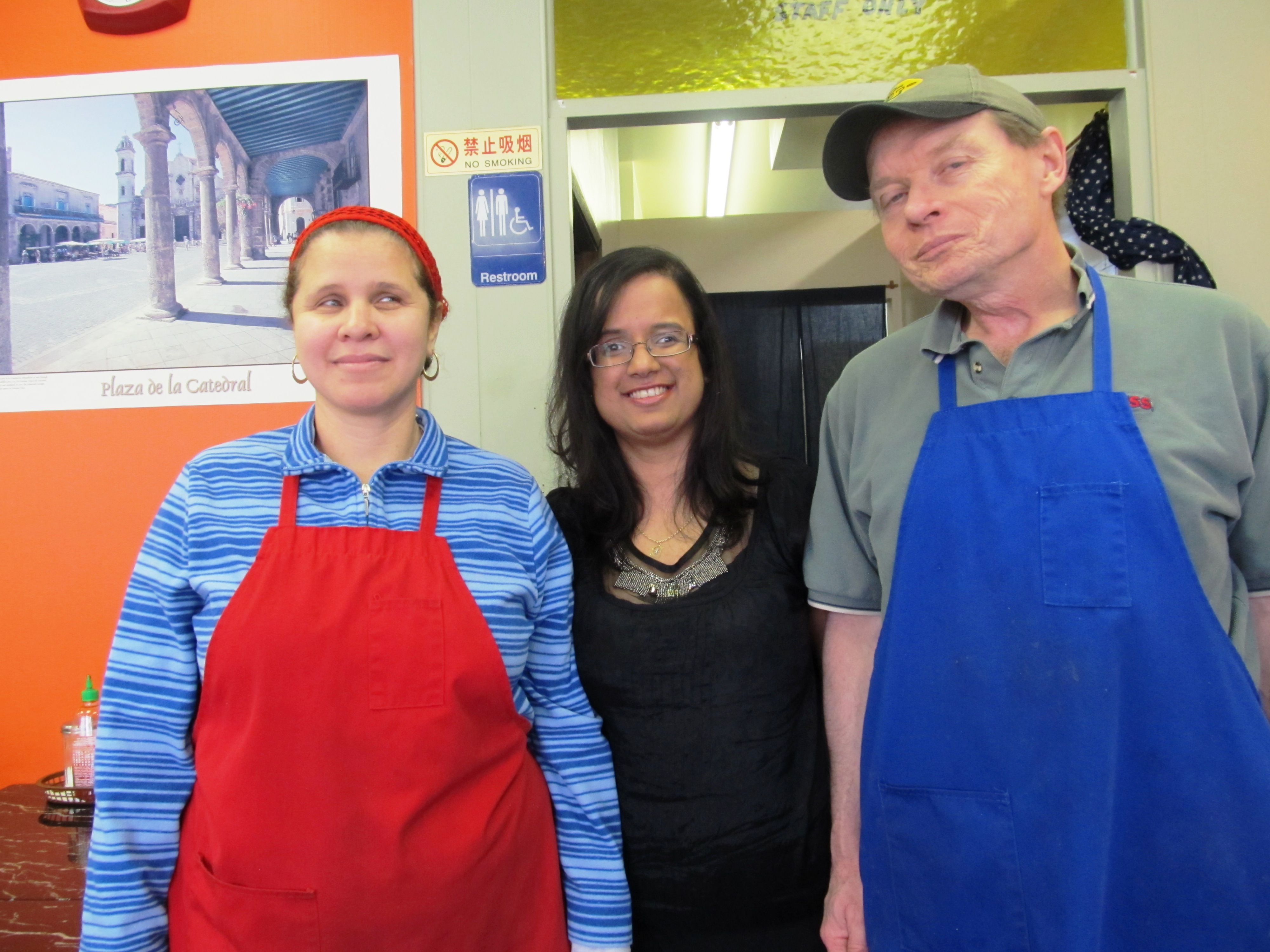 The Vancouver Eclipse - January 28, 2011
Every week since 1995, the Vancouver Eclipse has been meeting to play a game of ice hockey. It started when Gary Steeves, who had played on blind ice hockey teams in Calgary and Toronto met Rob Cammozzi, another visually impaired hockey player. Thanks to their dedication over the years we still have a weekly hockey program and the possibility to be part of a national blind hockey movement. I caught up with the team at practice and interviewed key players.