2012 AMI-tv Assignments
Dark Table - December 19, 2012
Servers who are blind guide guests to their seats in a dark restaurant because owner, Moe Alemadine is removing barriers to employment and adding a new dimension to the Vancouver dining experience. Watch Dark Table.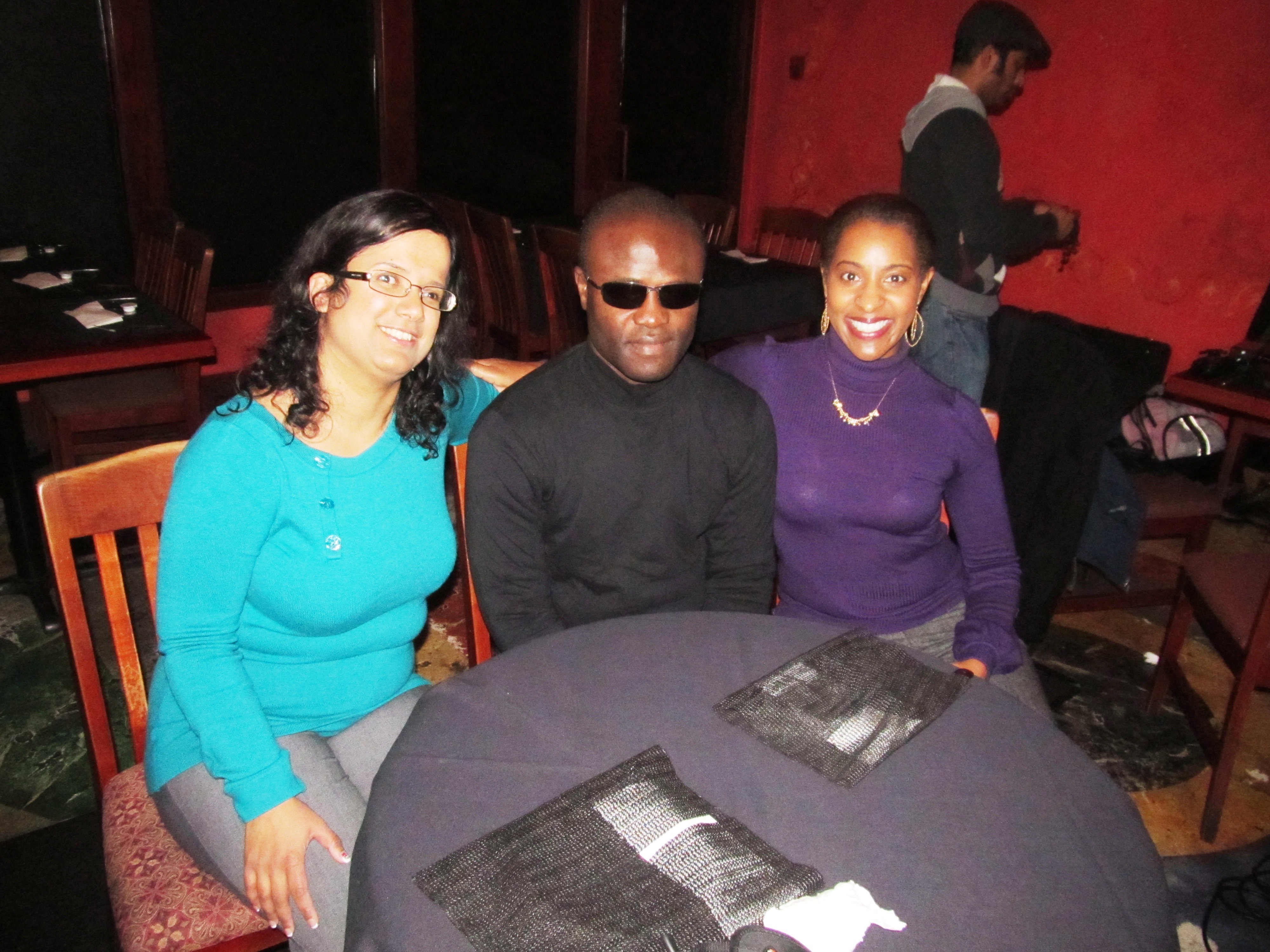 Benda Bilili - October 28, 2012
Benda Bilili is different; they look different and they sound different. They play tin can guitars, kalimbas and handmade percussion sets. Four of the band are in wheelchairs although they can still dance. Benda Bilili are from Kinshasa, in the Democratic Republic of the Congo and right by the equator. They used to live on the streets around the Kinshasa Zoo. Watch Benda Bilili.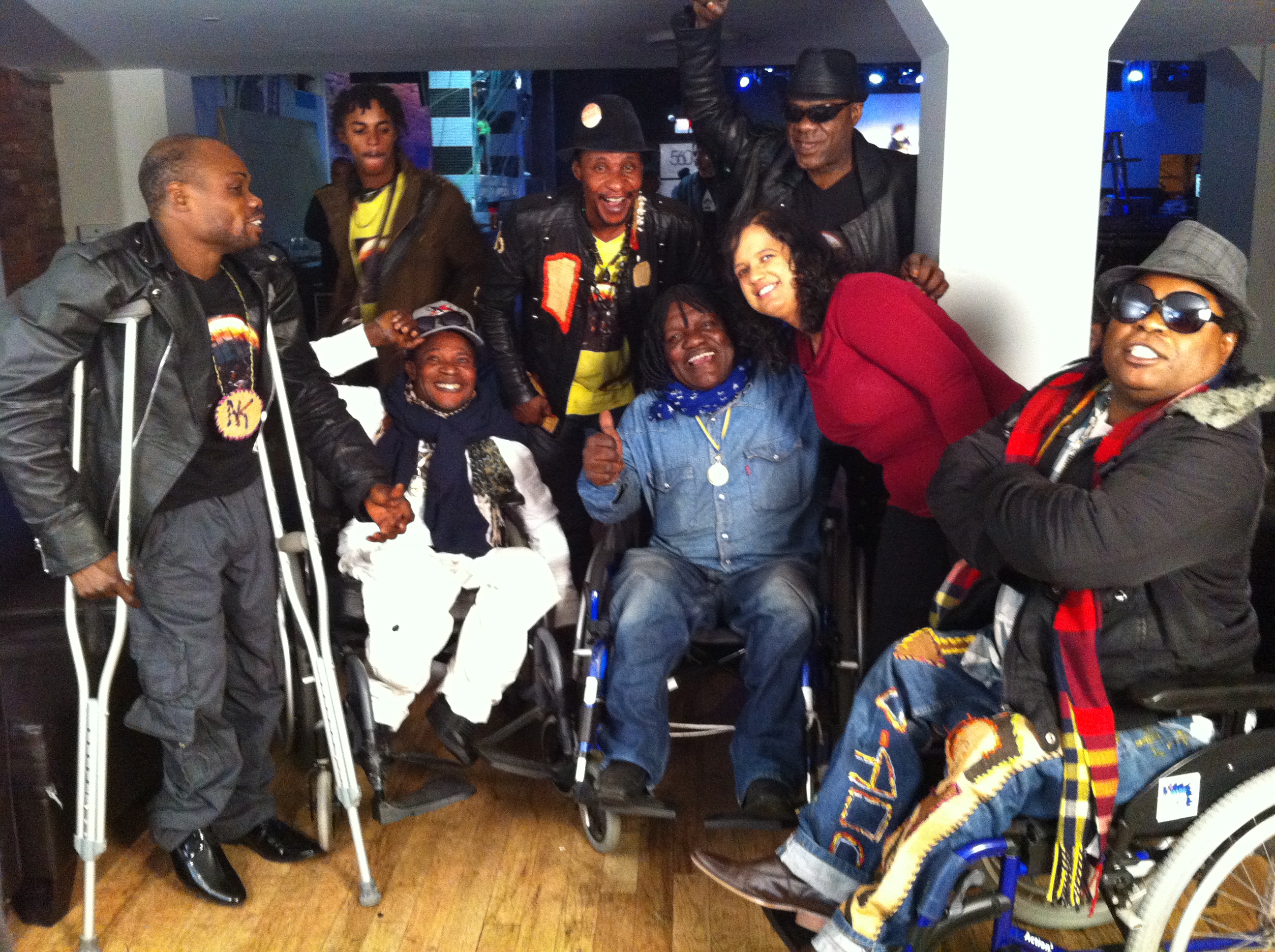 Vancouver Whitecaps - October 21, 2012
Vancouver Whitecaps fans have something extra-special to look forward to this season. For the first time in Canadian and MLS history, they're headed to the post season Watch the Vancouver Whitecaps.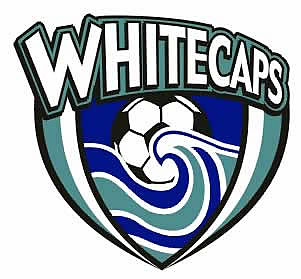 Accessible Media Scholarship - October 16, 2012
Accessible Media awarded their first annual scholarship to Charmaine Co, a student who is studying psychology at the University of British Columbia. President David Errington was in Vancouver to present the scholarship.
Easter Seals Drop Zone - September 11, 2012
Drop Zone is a chance for you to scare the pants off yourself while rappeling 200 feet to the sidewalk. It's all a part of an annual Easter Seals fundraiser. Watch Easter Seals Drop Zone 2012.
Open Water Swimming - August 30, 2012
The Vancouver Open Water Swimming Association is a group of people who swim in open water and they're lucky to have a variety of lakes and bays to choose from in the area - if you don't mind cold water or wear a wet suit. Watch Open Water Swimming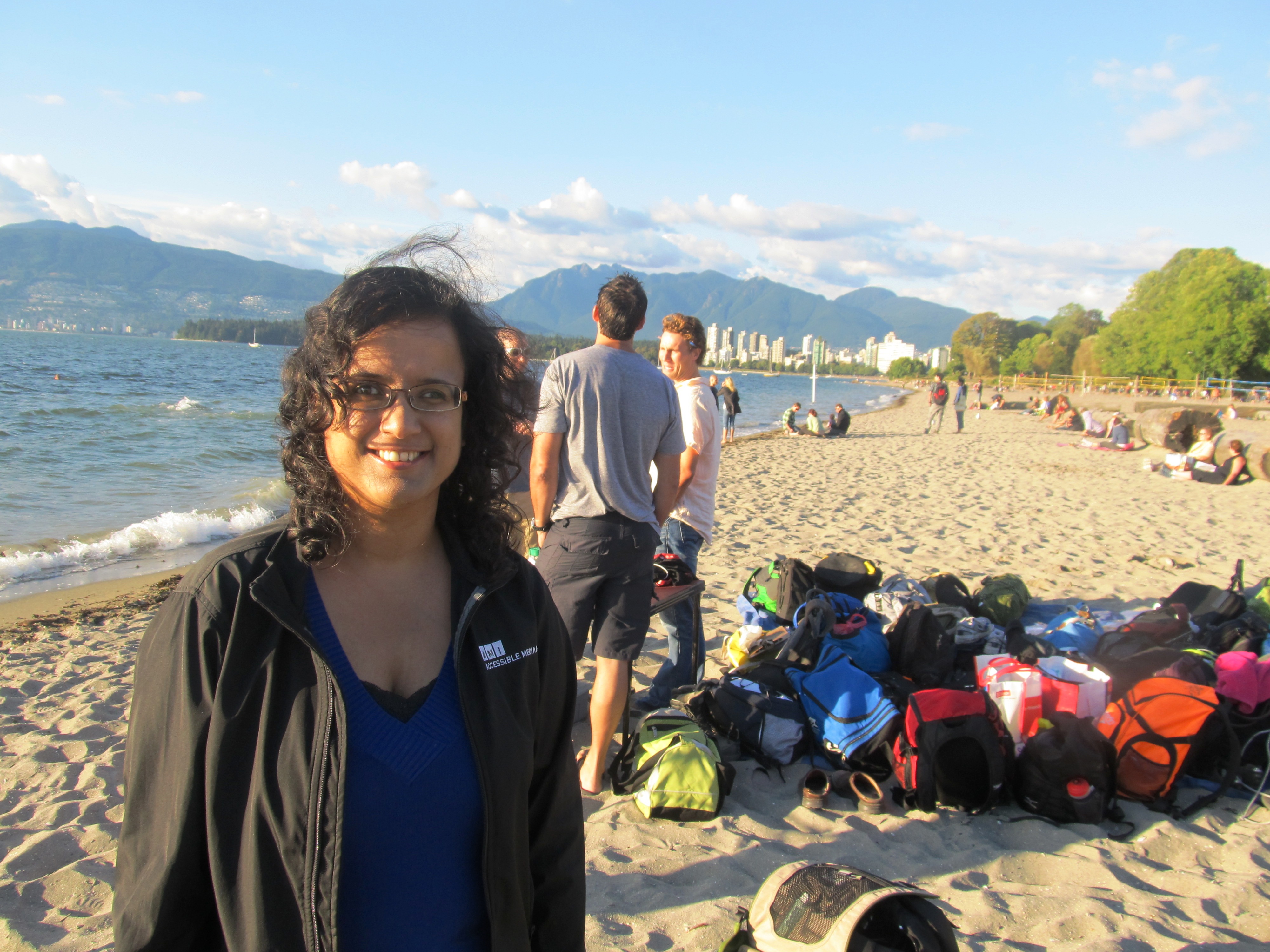 Grouse Grizzlies - July 27, 2012
Grouse Mountain Ski Resort is a world class tourist destination with stunning views and excellent dining - and the two most unusual mascots. Grinder and Koola are two grizzly bears living at the Grouse wildlife refuge. Watch the Grouse Grizzlies.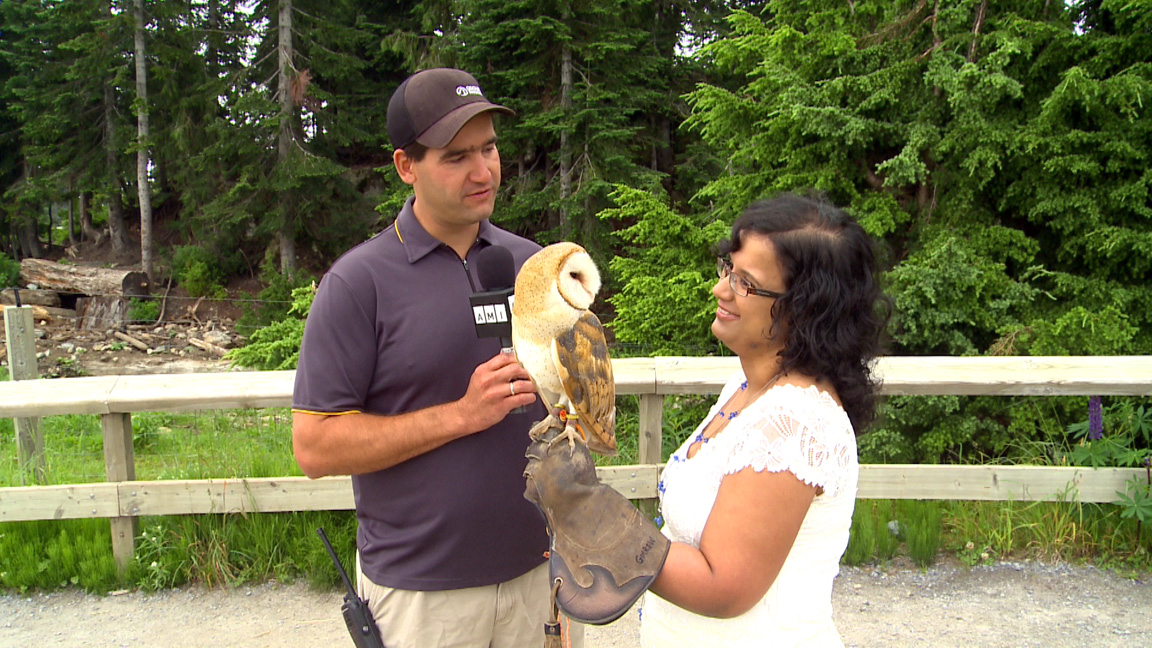 HEROS Hockey - July 4, 2012
The HEROS Hockey program started here in Vancouver for kids who face a lot of disadvantages. HEROS for Hockey was started in 2000 by a tough kid from the north end of Winnipeg. Norm Flynn rode a hockey career out of Winnipeg and into university. He landed in Vancouver, working in corporate sales. Watch the HEROS Hockey segment.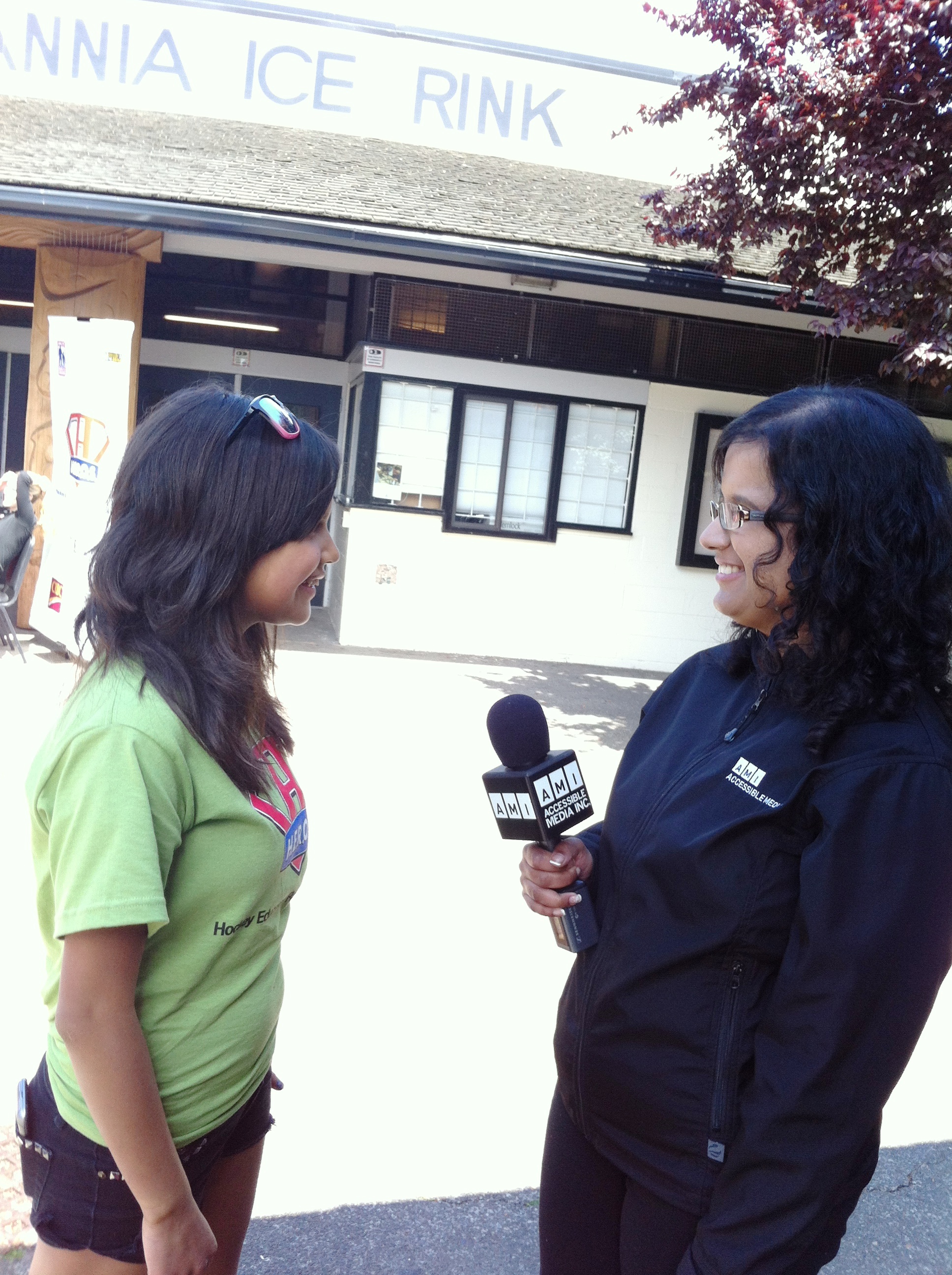 Comic Vision 2012 - May 2, 2012
I was thrilled to cover Comic Vision for the third year in a row. Comic Vision has helped the Foundation Fighting Blindness laugh its way to almost $4 million towards research to help cure eye conditions like retinitis pigmentosa. Watch Comic Vision 2012.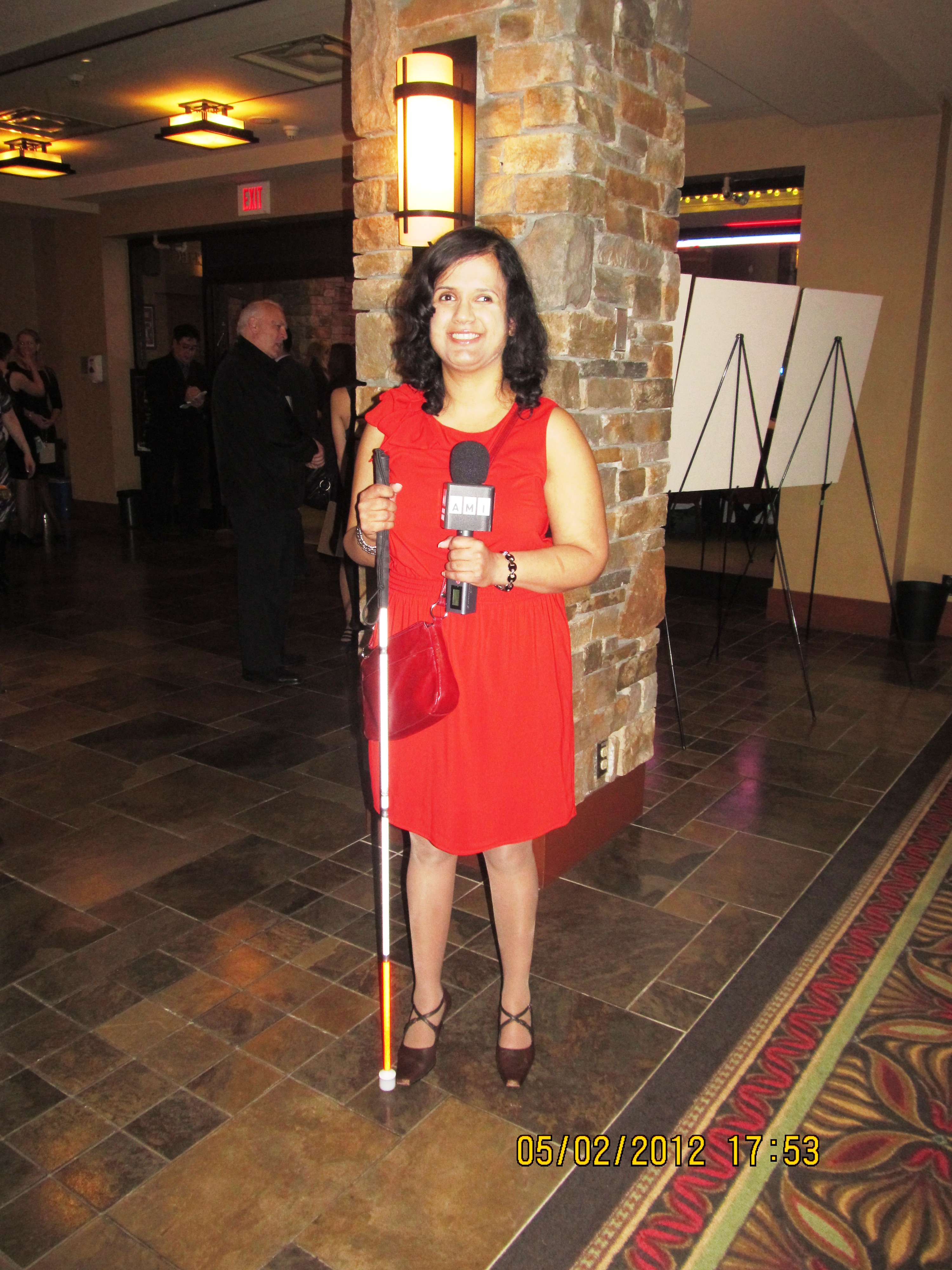 Vancouver Cherry Blossom Festival - April 7, 2012
Since 2006, Vancouver has hosted the only cherry blossom festival in Canada. Modelled after cherry blossom festivals in Japan, called Sakura Hanami, it's a reminder that life is beautiful but short and that we should all take time to enjoy the beauty around us. Watch the Vancouver Cherry Blossom Festival.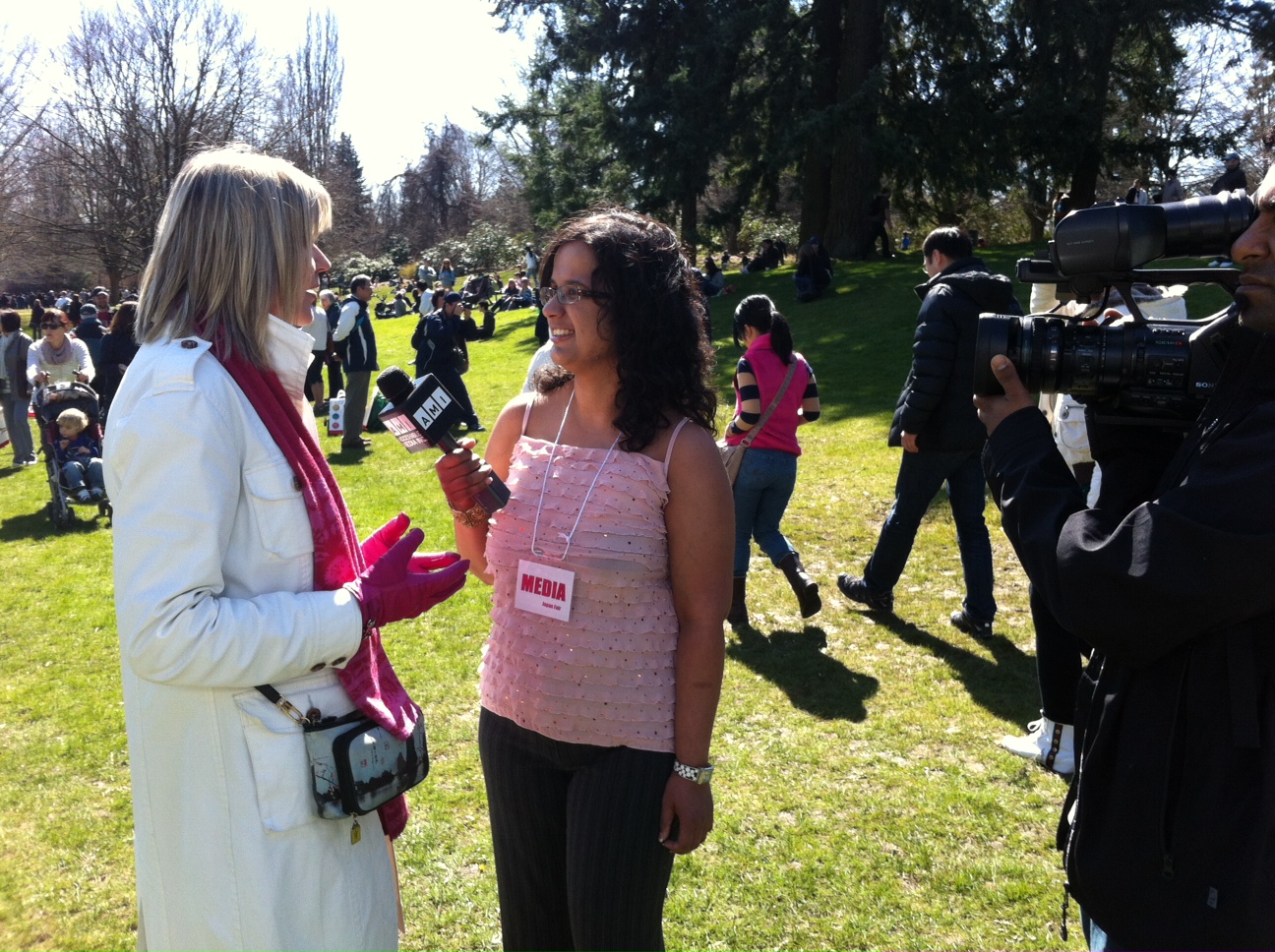 Sea to Sky Cheerleading Championships - March 30, 2012
The Sea to Sky Cheerleading Championships is the largest cheer and dance competition outside of the United States and includes competitors from Canada and the US. Team members win everything from specialized athletic shoes to the opportunity to compete in other international competitions. Watch the 2012 Sea to Sky Cheer and Dance Championships.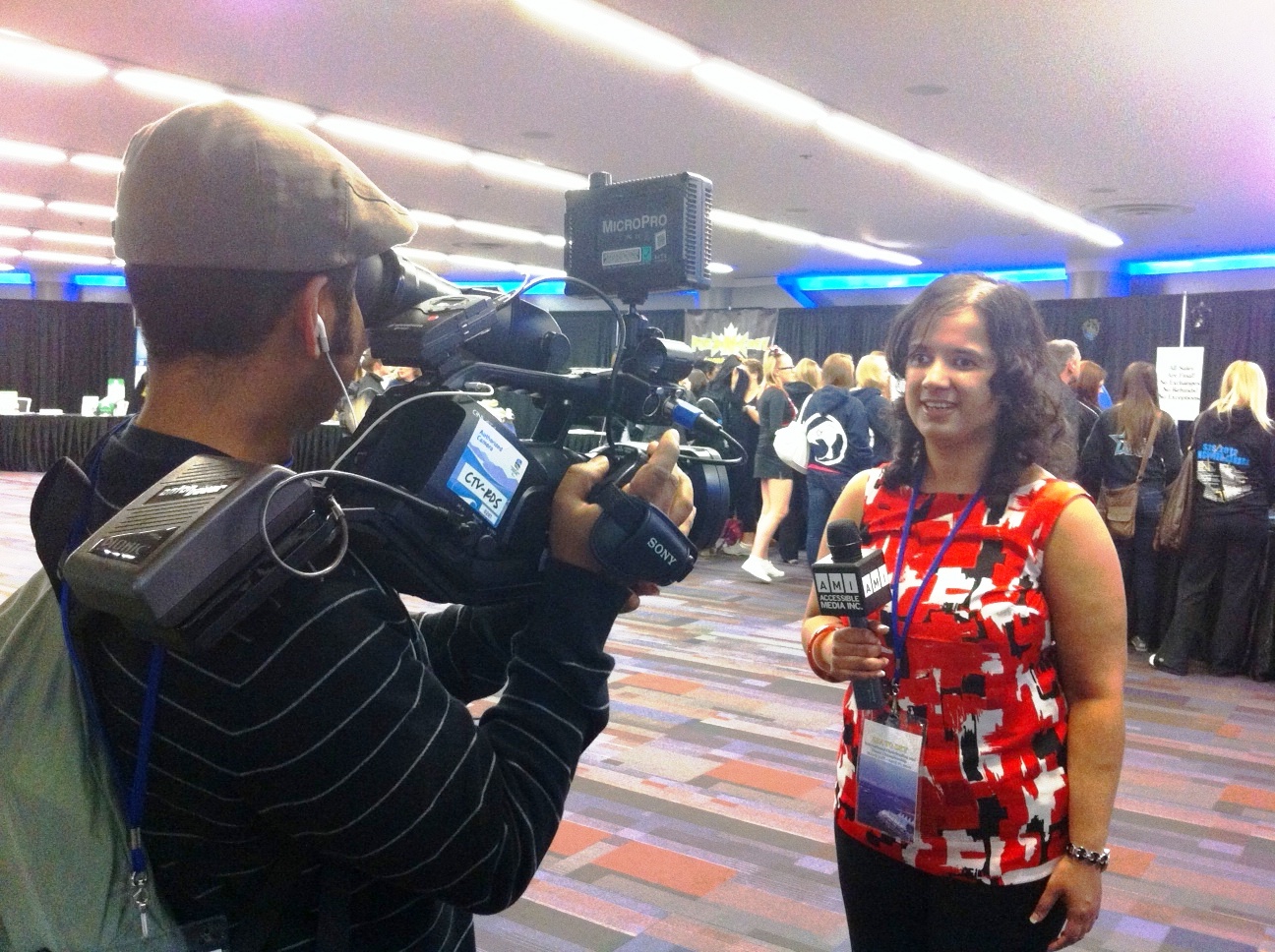 Vancouver Comedy Fest: Interview with Brad Williams - February 17, 2012
AMI sat down with Brad Williams, comedian and self-described dwarf. Brad Williams is definitely a funny guy with a unique view on being a human being. Watch the interview with Brad Williams.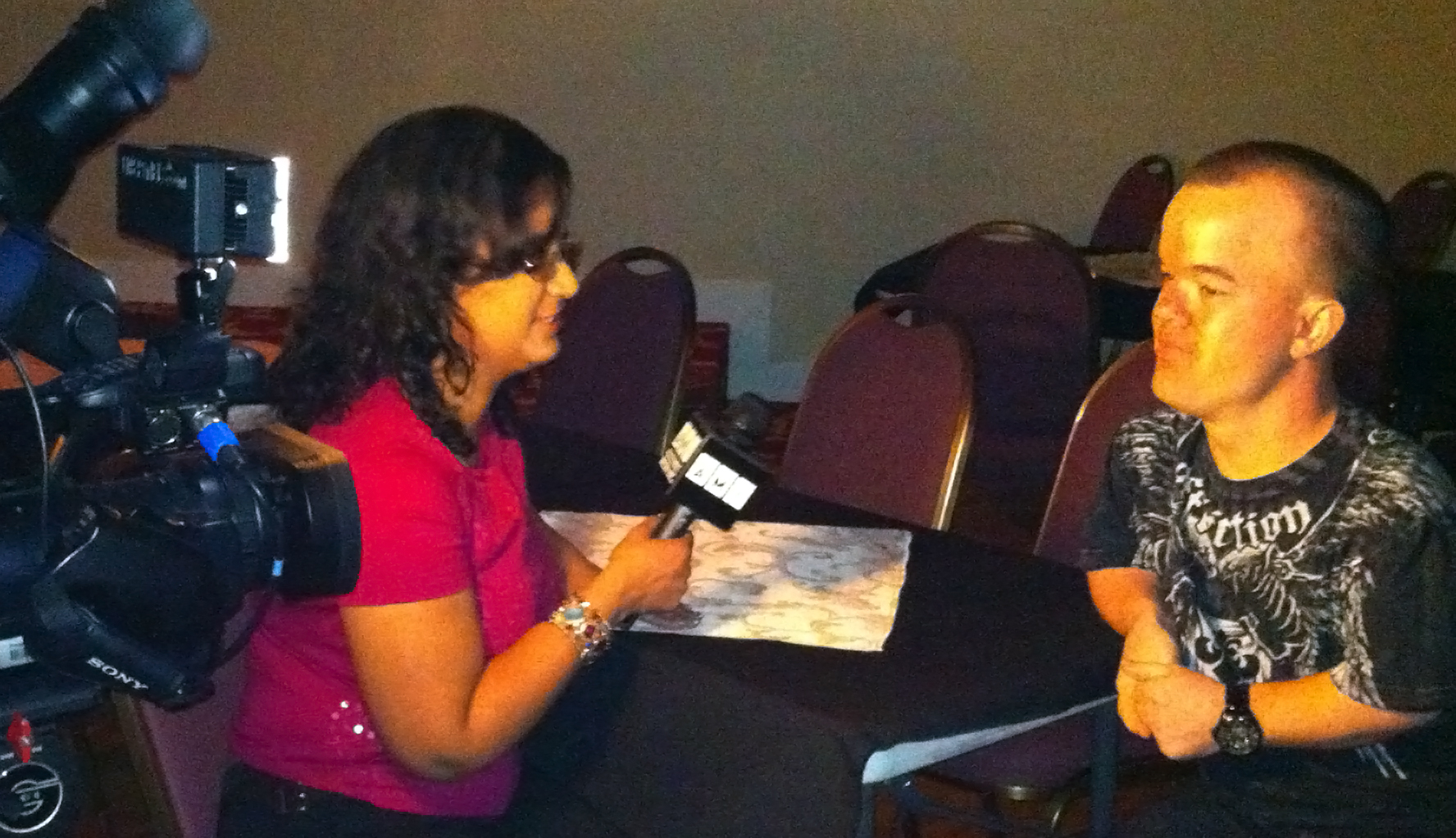 Live Audio Description at "Red" - January 27, 2012
The play 'Red' is set in 1958 as Rothko struggles with a commission for the Seagram's company. Seagram's hired Rothko to paint a mural for a new restaurant in one of their buildings in New York. To complete the series, Rothko hires a new assistant, named Ken. The play offered live audio description of costumes, sets and stage action, courtesy of VocalEye. Watch segment on Live Audio Description.