Review - Described Art Tour of Transits and Returns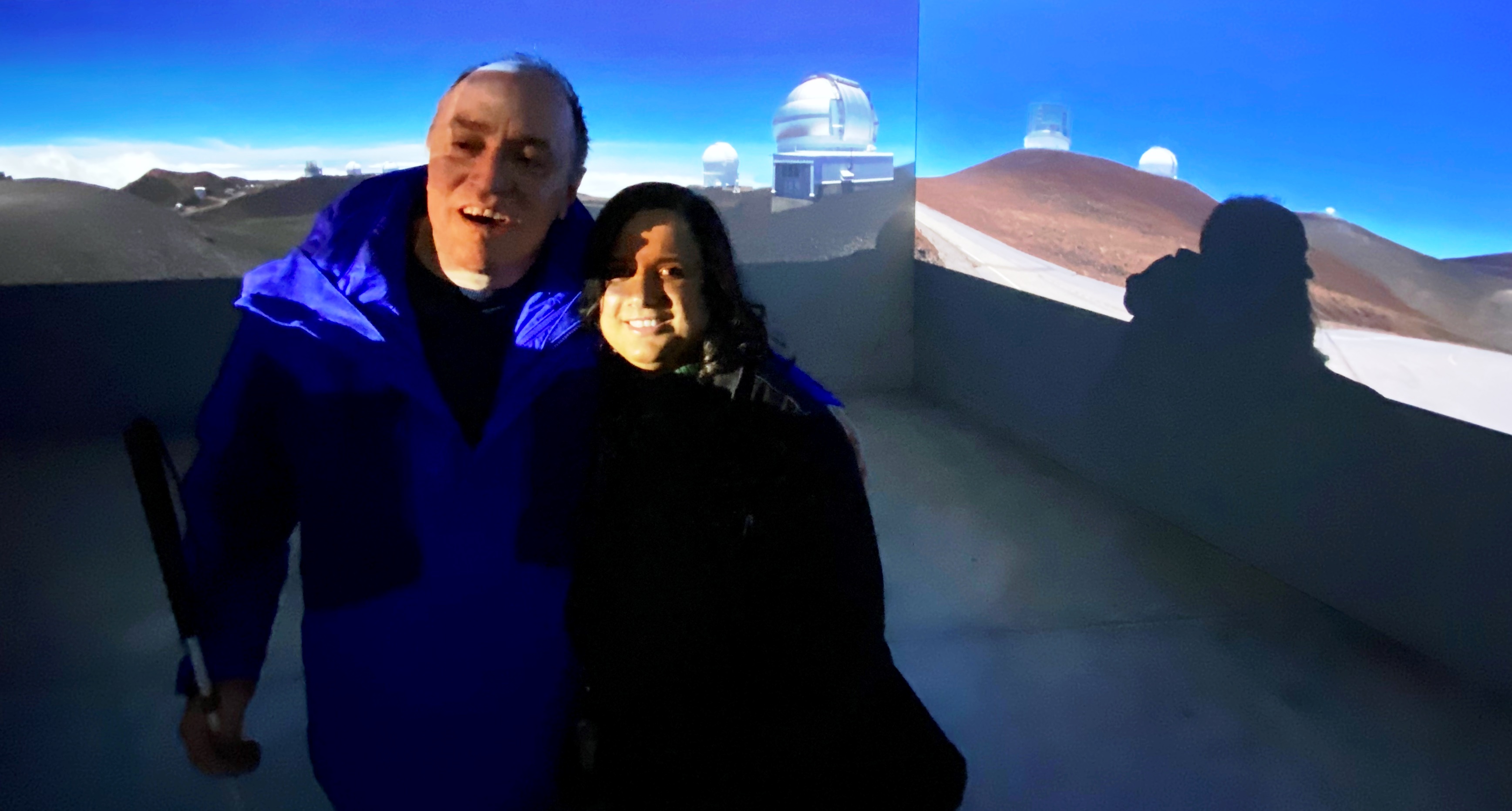 The second I saw the artwork, I was raising my camera.
I can't explain why. Something about the vibrancy of the colours all but jumping out of the frame.
And then Marie-France, an art educator at the Vancouver Art Gallery, told us of a young indigenous man charged with creating a crest for his family.

Yes, I thought, unable to look away from the piece. The colours breathed familial heraldry.

I longed to trace each element of the crest, to discover every symbol and figure.

You see, the only usable vision I have is a three-degree central field. Colours and shapes I can easily recognize. Picking distinct forms out of something as lively as a crest is nearly impossible.

I state this not to garner sympathy or empathy but to highlight the importance of services like the described art tours offered to people with vision loss by the Vancouver Art Gallery.

We were a small audience of three patrons and a handful of guides and educators on the morning of November 30, 2019. My boyfriend, Shawn, and I had been met earlier at the Skytrain by Stephanie, a staff member from the gallery.

"We can find the gallery on our own," I'd explained when I had called to book sighted guide assistance. "But we feel more confident with a guide."

Considering the amount of construction obstacles and noise we encountered on the walk to the gallery, this proved to be the best decision ever.

Now we stood in a large rectangular space with dark walls and lighting designed to show off the art.

Marie-France spoke of the young man turned historian and artist and then presented each patron with a paper creature.

"This," she said, straightening the figure in my hand so that it was oriented correctly, "is a thunderbird. The wings are stretched out and you can feel the beak, the claws."

Beside me, Shawn, who sees only light and some colours, was fascinated as he traced each feature of the bird. He was equally intrigued by the next paper replica passed around – a two headed serpent.

"Both these figures are on the crest," Marie-France explained.

And with that simple bit of adaptation, visual art was made accessible.

Before these described art tours were offered a year ago, art galleries and museums were not anywhere on my list of enjoyable ways to spend a Saturday morning.

Straining my eyes to read every label and plaque just so I could decipher what an object is? No thanks.

Described art tours turned that attitude upside-down.

Take the next few exhibits Marie-France guided us through.

One was a composition of possum pelts with a few tails visible at the corners. These I identified after Marie-France pointed them out. Apparently, this was a creation by a Maori artist, of Australian aboriginal descent. The darkened bits running through it was a Maori art technique and, in this instance, represented a river and migration.

Very cool.

Now, if it were just Shawn and I strolling through the gallery on our own, I would have studied this piece, described it to Shawn as a very luxurious rug hung on an easel and we would have moved on.

Yes, I could read the plaque accompanying the exhibit but that would require finding the plaque and then squinting at it in the dim light to read it.

As I said, no thanks.

This described tour, and the others that have come before it in the last year, expose me to art in a way I never thought possible. Reading about art just isn't the same.

During this tour, I learned of artists representing parental bonds through different threads and textures. I learned about the other side of reconciliation – the side that acknowledges and incorporates elements of a past brutally erased and a present valiantly forged.

I am of West Indian ancestry, from a tiny twin-island nation in the Caribbean called Trinidad and Tobago. My ancestors were shipped over from India in 1845 as indentured labourers. I'm not sure any of them got the land they were promised in return for working the sugar cane fields.
After twenty-seven years of living in Canada, I feel very far-removed from that diaspora.
But this described art tour caused me to ruminate on the hard work and sacrifice my parents made to give my brother and I this Canadian life. I think of the gold bangles my grandmother had made for me, made from a gold slave band bestowed upon her more than three score years ago. If my grandmother's grandmother hadn't been shipped from India to Trinidad in 1845, would I be the same person I am today?