Welcome to The Kristy Corner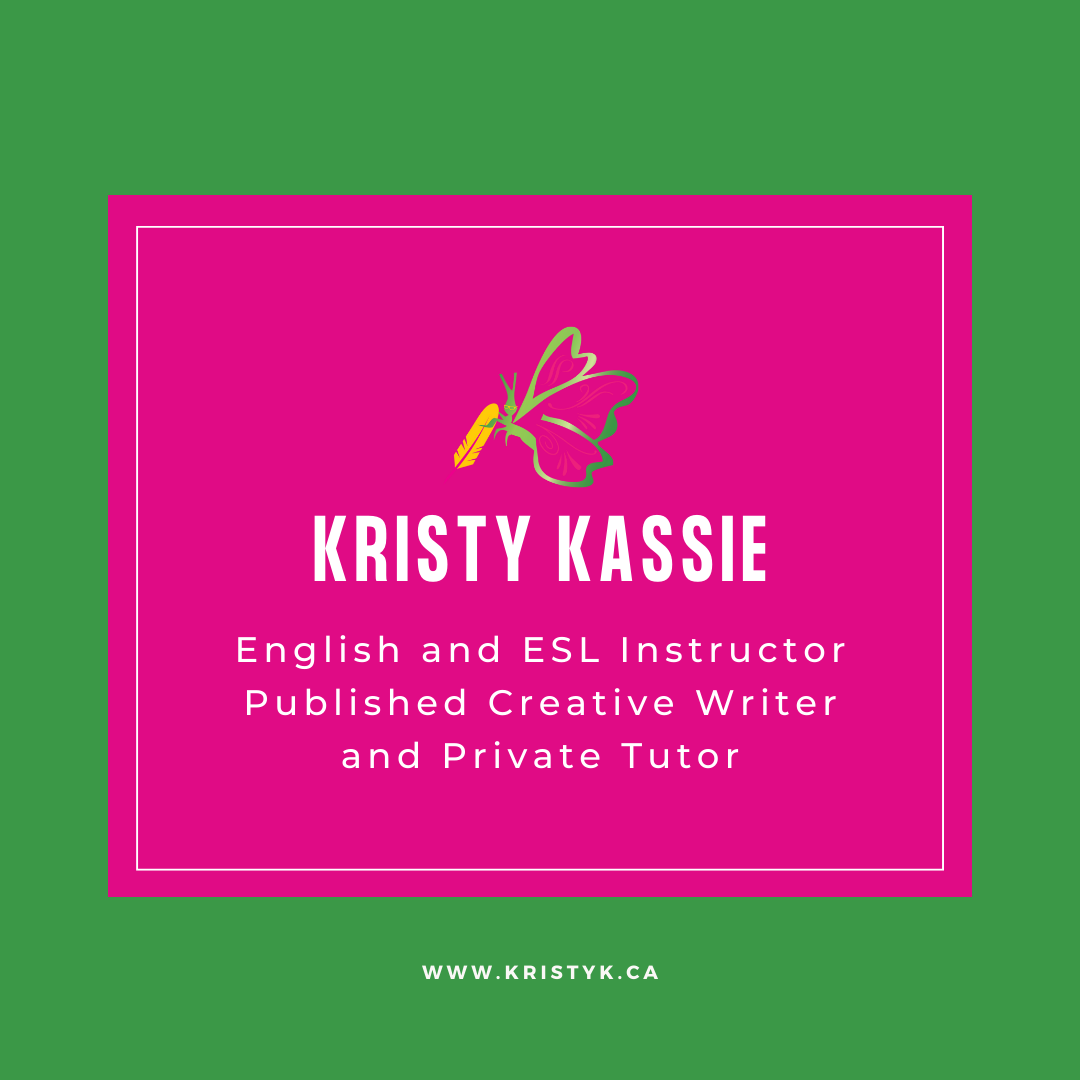 Hi, I'm Kristy Kassie. I am an English and ESL Instructor, published creative writer and private tutor originally from Trinidad and Tobago. I now live in Vancouver, Canada. My passion is working with people to meet their educational and professional goals.
I believe in:
Empowerment - confidence and pride in your skills and abilities
Engagement - Doing your best in every moment
Authenticity - Being the real you
Until March 2020, I taught face-to-face in small and medium-sized classrooms in New Westminster, Burnaby, Surrey and Richmond. Currently, my classes are on Zoom, What's App and Messenger.
Morning, afternoon and evening classes available. Contact me to set up a schedule.
English as a Second Language Instructor and Tutor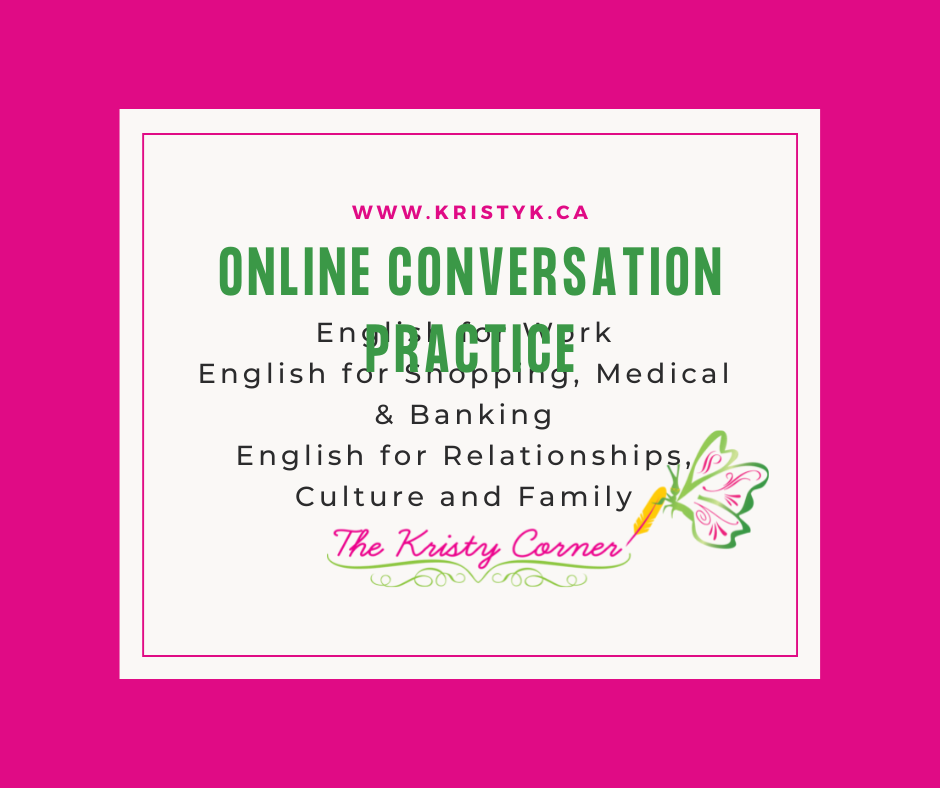 Do you want to speak English better? Let me help you.
Step 1: Don't say your English is bad. No one is perfect. Everyone can learn.
Step 2: We are equal. We will work together. I will learn from you and you will learn from me.
Step 3: Don't be scared. This will be fun, I promise!
Corporate Trainer - Strategies for Productive, Accurate Communication in English (SPACE)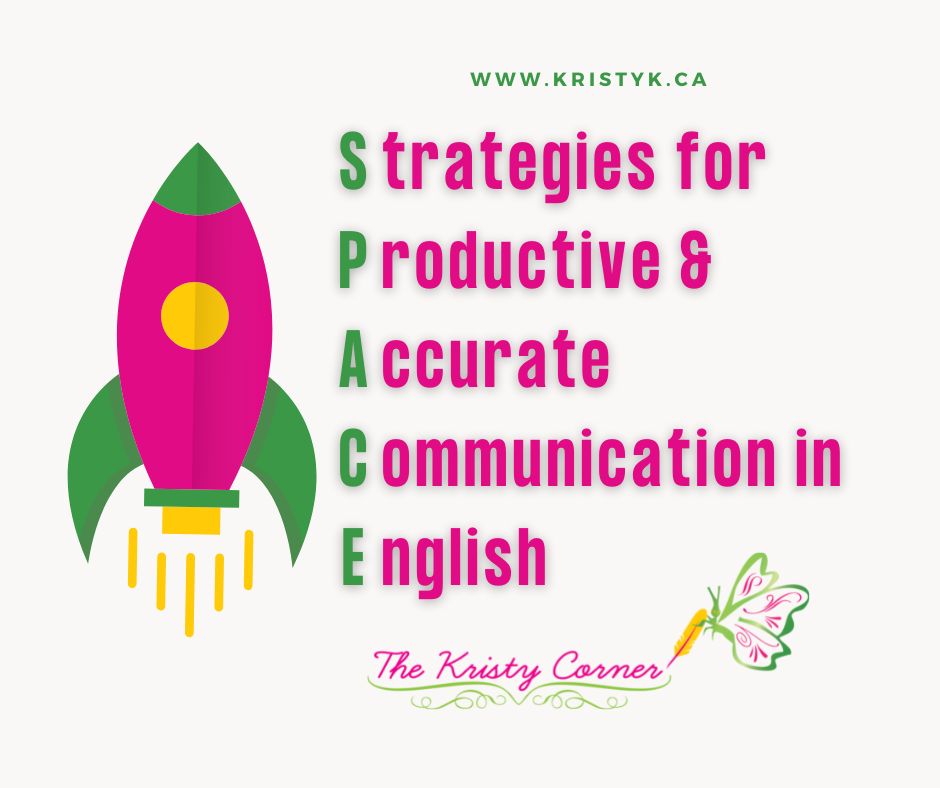 Give your employees SPACE to:
Relay and follow instructions more quickly and correctly
Describe issues and incidents in sequence
Solve problems as a team in a professional manner
High School Tutor (Grades 11 and 12)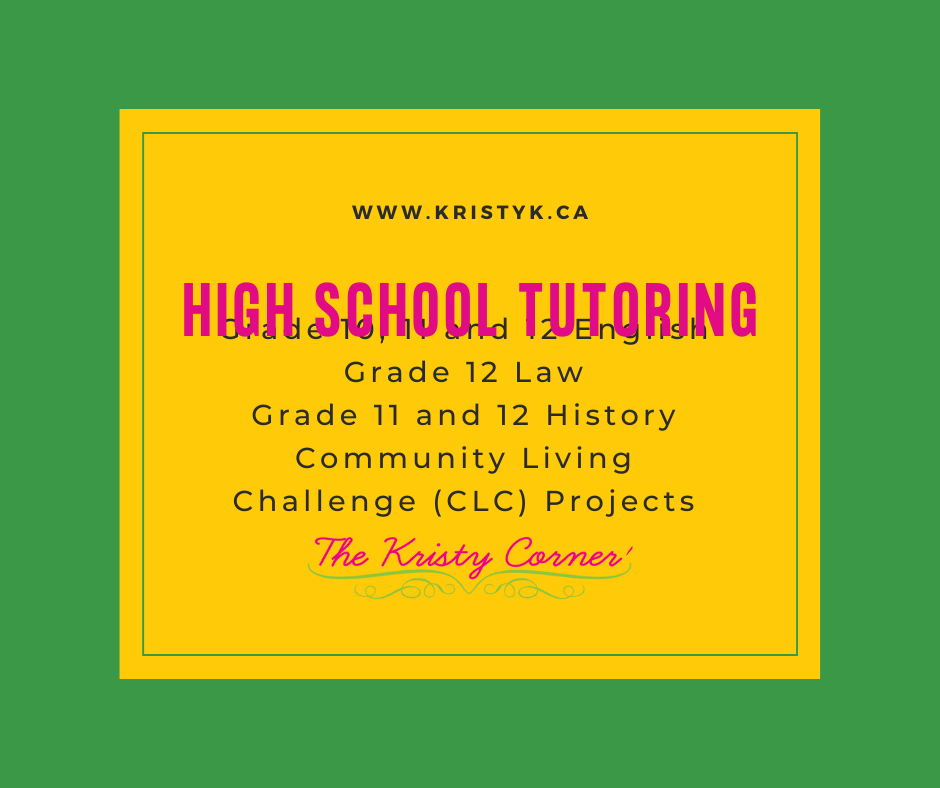 Reading and writing gets harder in Grade 11 and 12. Let me help you in:
Novel and poetry study
Short response and essay writing
Large project planning and organization
Private Training Institutions Branch (PTI) Accreditation
You want to start an academy or training school that grants Canadian certificates and diplomas. Let me help you with the accreditation process:
Program and Course Outlines
Student and Employee Policies
Preparation for Site Inspection
Low Vision Consultant for the Performing Arts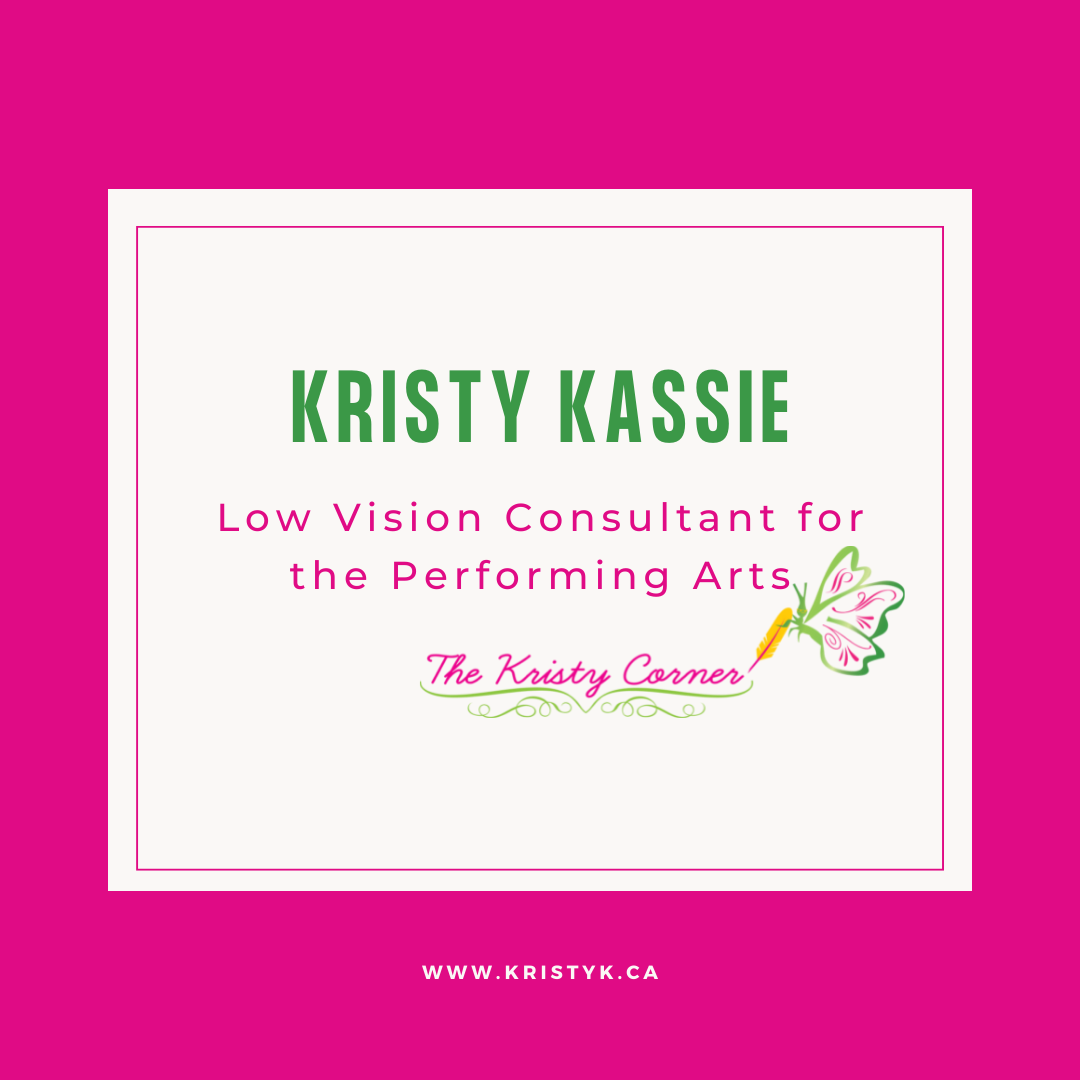 Make public events and live theatre productions accessible for people who are blind or partially-sighted by including someone with lived experience in your planning process:
Identify and address barriers faced by people living with vision loss
Discover and implement techniques to make visuals meaningful to those who cannot see them
Train staff and volunteers to assist patrons with vision loss
Published Creative Writer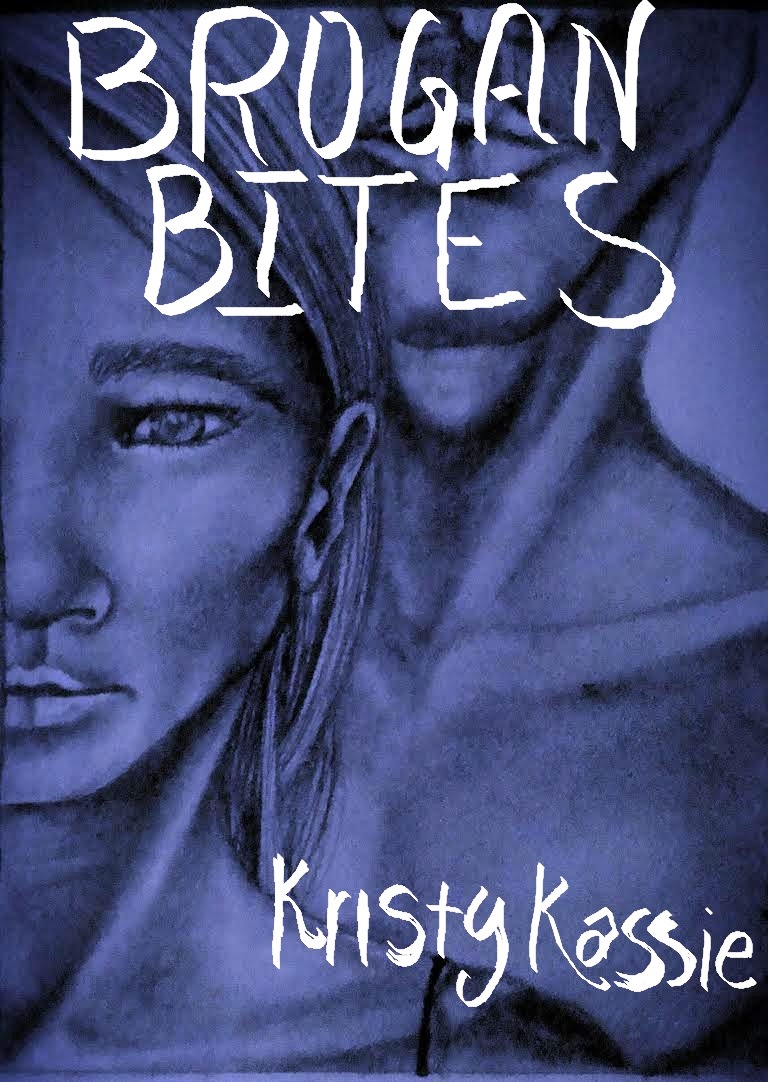 Although I have been an award-winning creative writer since the age of nine, I only gave getting published serious thought in 2016. My first story was published in January 2017, followed by several more that same year. This success motivated me to self-publish my first memoir in November 2017. I am currently working on a second memoir, a murder mystery and a collection of Trinidadian folk tales. Find links to my published work below:
Closure (FewerThan500.com, 2019)
Brogan Bites (Amazon Kindle and Paperback, 2017)
Grease Frightening (Freedom Fiction Journal, 2017)
Love is Blind (Freedom Fiction Journal, 2017)
Latest Projects
Personal Projects
Your Eyes, My Vision
Your Eyes, My Vision Blog
Track my progressfrom the start to present.
Article in the New Westminster Record - August 31, 2022
So flattered that the New Westminster Record contacted me about my #YourEyesMyVision project. The piece is a little sappy for my liking but I'm happy this project received some media attention. I think it's extra cool that Shawn, my boyfriend who is completely blind, snapped the photos included in the article. Read the article. #KristyKassieRocks #SunflowersForUkraine
Published Creative Writer
Author Interview on Access Radio - August 24, 2022
Host of Access Radio, Amy Amantea, and I discuss the rise and fall of first love, the writing process and much more. Listen to Kristy Kassie's interview on Access Radio.
Corporate Trainer
Golden Boy Foods - February 8-December 10, 2021
I had the pleasure of working with 29 talented and ambitious adults, from 13 countries, at Golden Boy Foods in Burnaby, BC. Students in my first two groups met with me over Zoom for 1 hour a day, Monday to Friday. As the word spread that English class was fun and not scary, and as managers started to notice improvement in communication and morale, more students were added to my schedule. At the height of the program, I had 18 students in a 40-hour week. I learned so much about food production and packaging, maintenance and sanitation, quality assurance and standard operating procedures. My students learned pronunciation tricks, grammar and spelling patterns and how small attitude changes could improve teamwork. On May 14, 2022, I was so proud to celebrate these amazing individuals in person at a graduation party at the Inn at the Quay in New Westminster. I also visited Golden Boy Foods in-person on two occasions to acknowledge the expertise of each person I taught.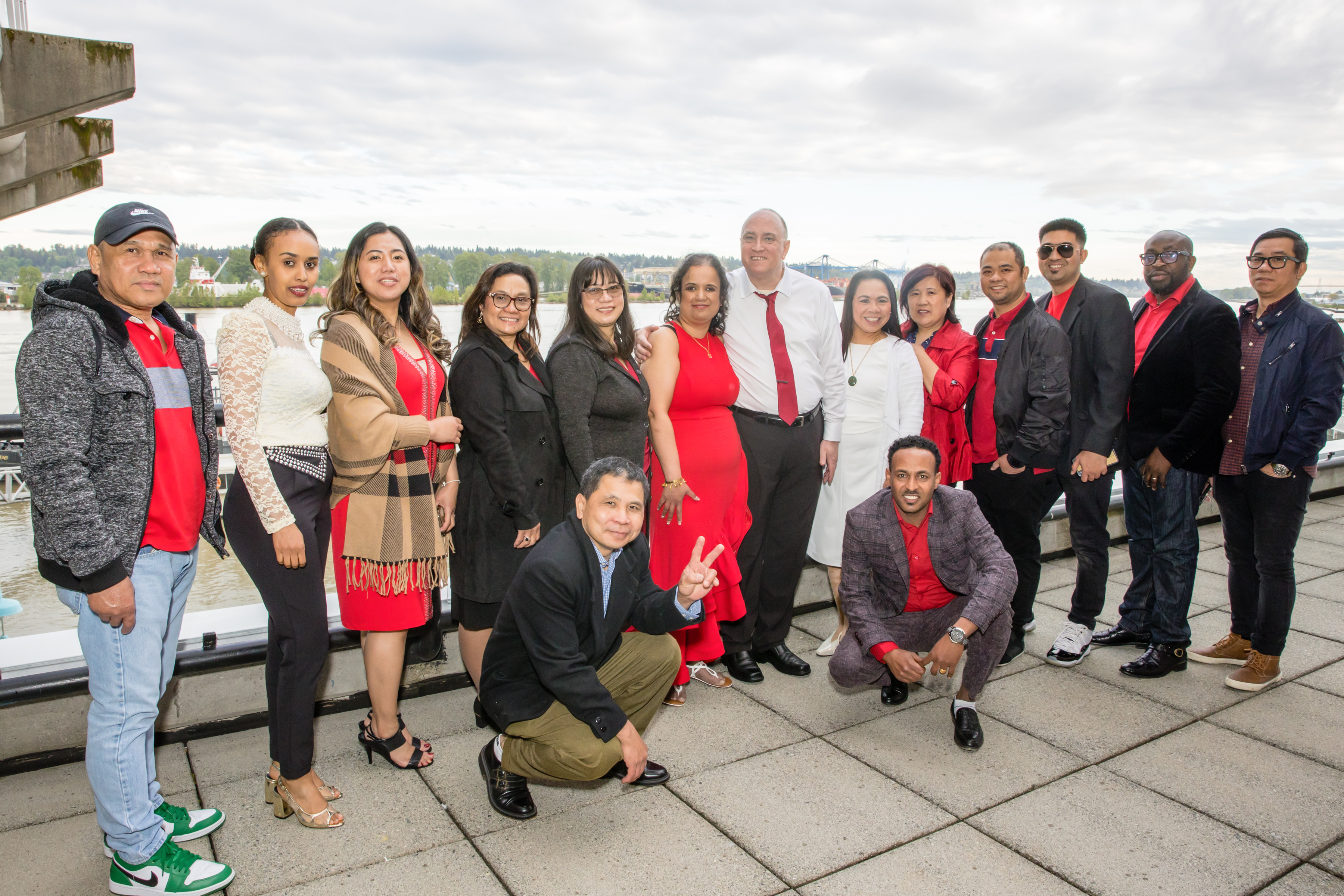 Low Vision Consultant for the Performing Arts
Modern Biology at 2022 Indian Summer Festival - July 10, 2022
Modern Biology is an experience tailor-made for people who are blind or partially-sighted. I read the event description and knew I wanted to attend. The staff at Indian Summer Festival made me feel so welcome!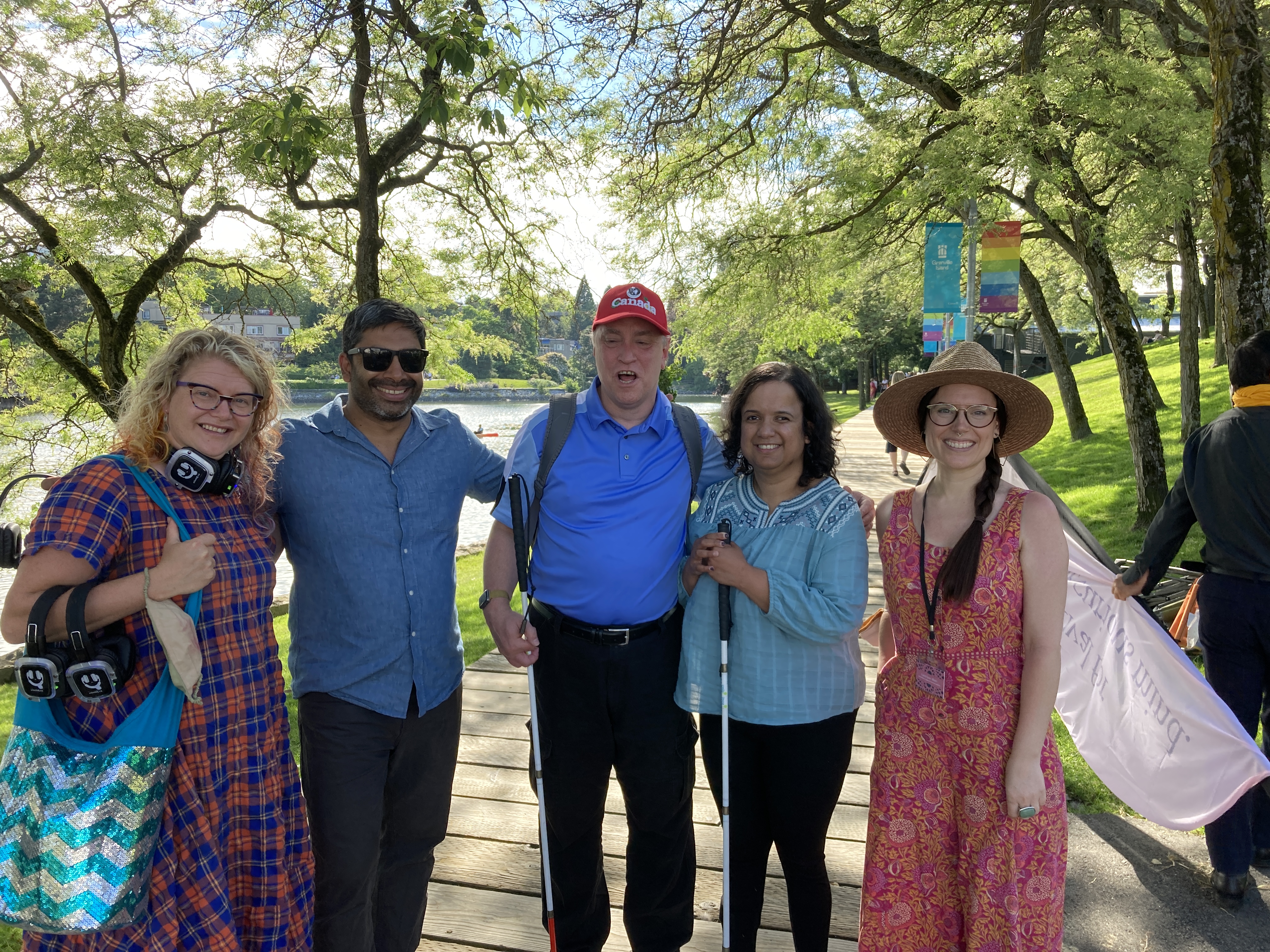 Review: Morag, You're a Long Time Deid - June 9, 2022
When accessibility is implemented from the start, everyone feels welcome. Read my Review of Morag, You're a Long Time Deid.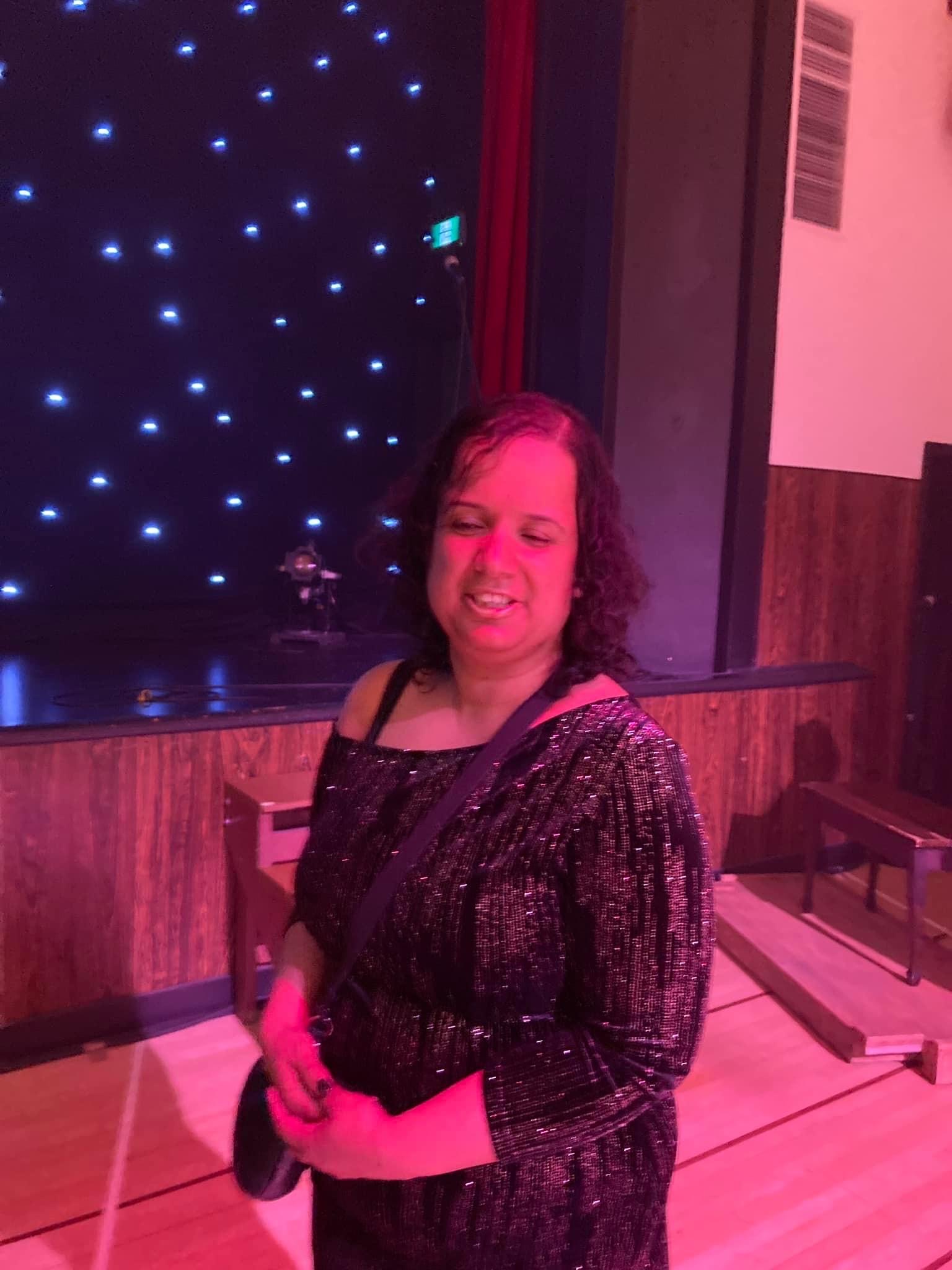 2022 pUsH Festival Reviews
I am excited to be involved with the pUsH Festival as their Low Vision Consultant for the third year in a row. I hope that people with vision loss will take the opportunity to check out the variety of low-vision friendly content being offered both live and virtually this year.
As You Like It - February 4, 2022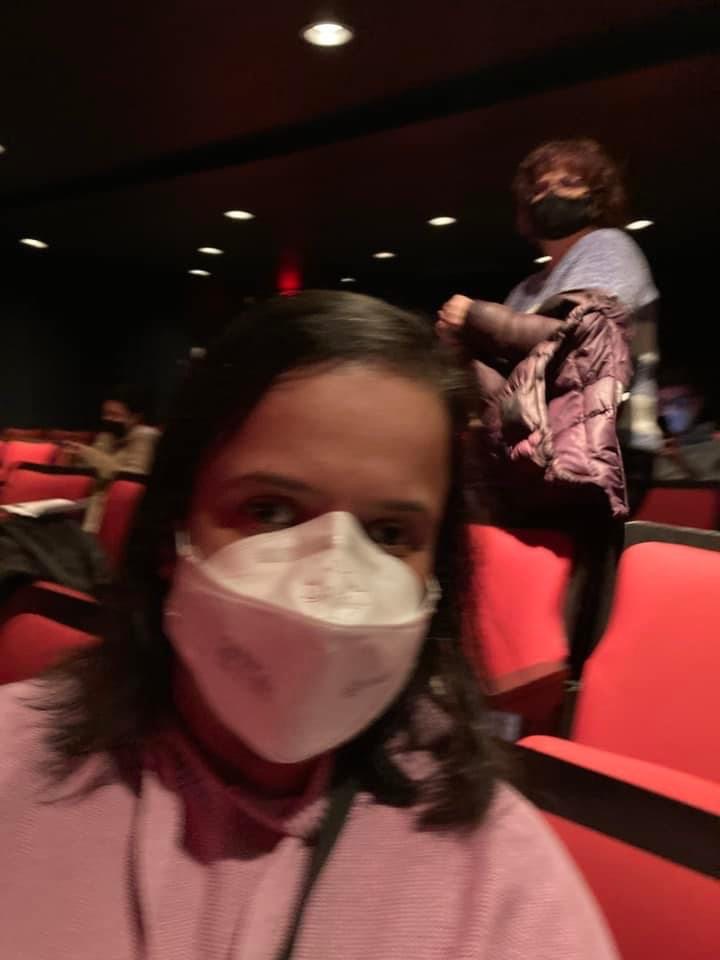 Vox. In Fold. - January 23, 2022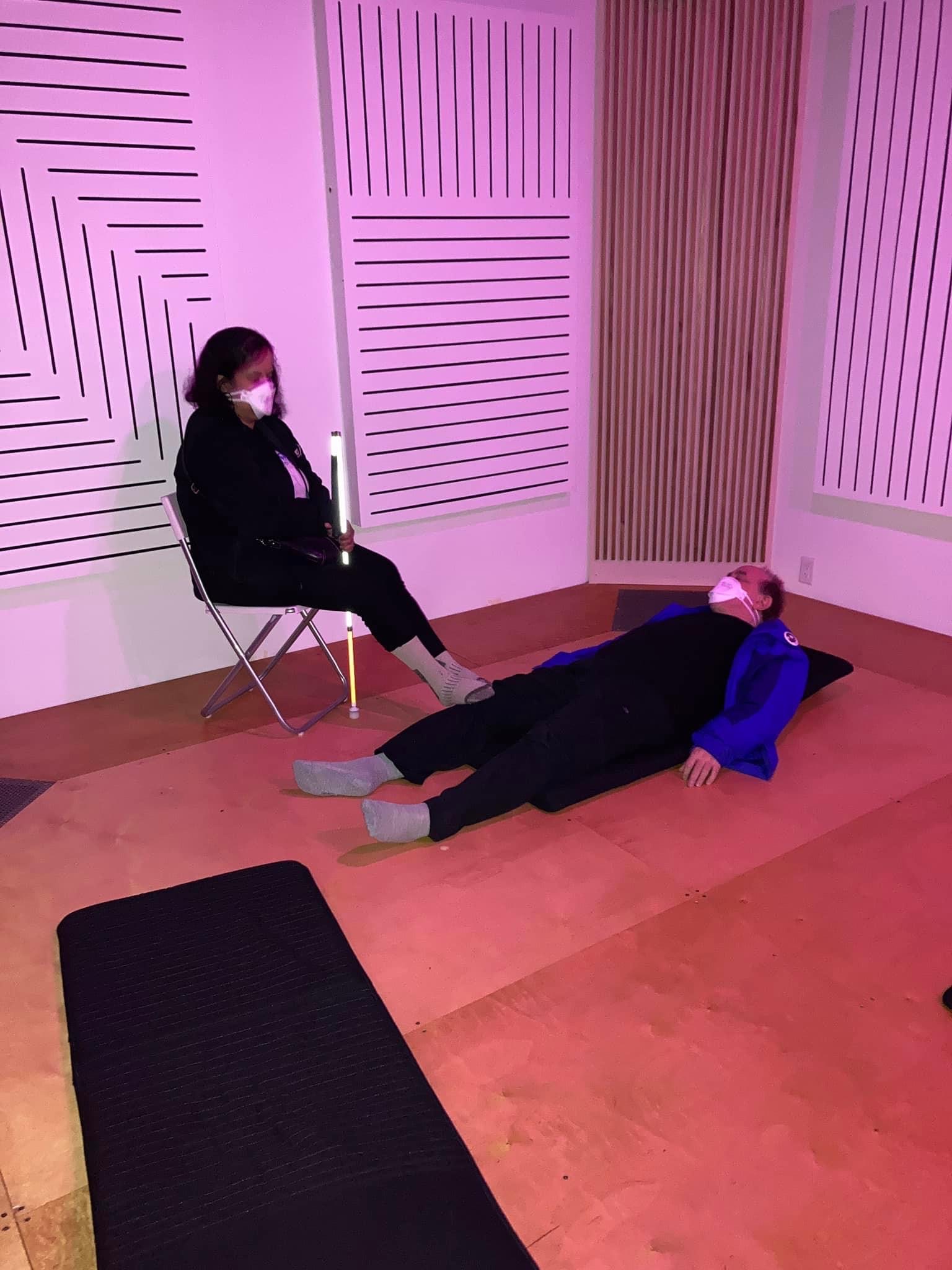 Published Creative Writer