Welcome
The Kristy Corner showcases the portfolio of Kristy Kassie, including creative writing, on-air presentations and extensive teaching experience. Kristy Kassie is an English and ESL Instructor, published creative writer and private tutor originally from Trinidad and Tobago. She now lives and works in Vancouver, Canada. In addition to teaching and writing, Kristy also assists with public relations for Loadstone GPS, an IOS app for blind pedestrians. She is an advocate for people with disabilities and strongly believes that they need to hold themselves accountable for their own success. Nothing is accomplished if you simply sit back and wait for people to come to you.
News
Review: Morag, You're a Long Time Deid
When accessibility is implemented from the start, everyone feels welcome. Read my Review of Morag, You're a Long Time Deid.
2022 pUsH Festival Reviews
I am excited to be involved with the pUsH Festival as their Low Vision Consultant for the third year in a row. I hope that people with vision loss will take the opportunity to check out the variety of low-vision friendly content being offered both live and virtually this year.
rEvolver Festival 2021
I am thrilled to be working with the rEvolver Festival 2021 for a second year in a row.
Review: Unscripted: Yellow Objects
I had the opportunity to collaborate as Low Vision Consultant to Playwrights Theatre Centre this October. Read my review of Yellow Objects.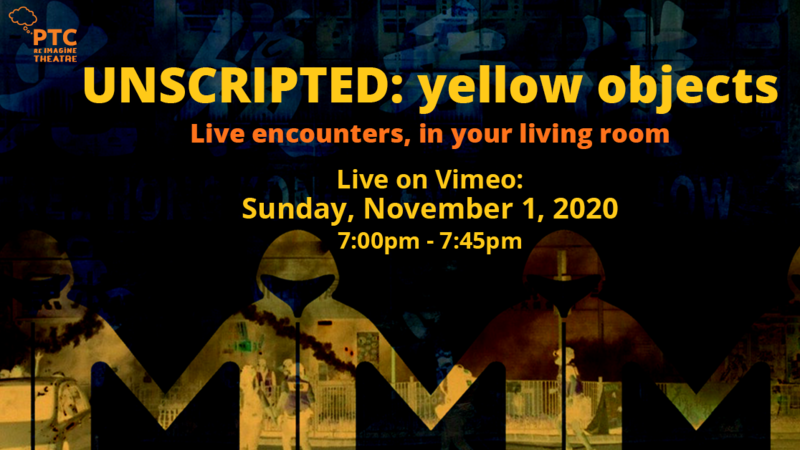 VocalEye Goes Virtual
Even though Covid 19 has hit pause on going to live theatre performances, arts experiences continue to be available to the blind and low vision community. VocalEye Descriptive Arts hosted its first virtual get-together on May 24, 2020. From Shakespeare to a Leonard Bernstein opera, there are many exciting arts experiences coming straight to your home.tay tuned and read the reviews below.
October 14, 2020 - No Child
October 7, 2020 - Tellurian Dinner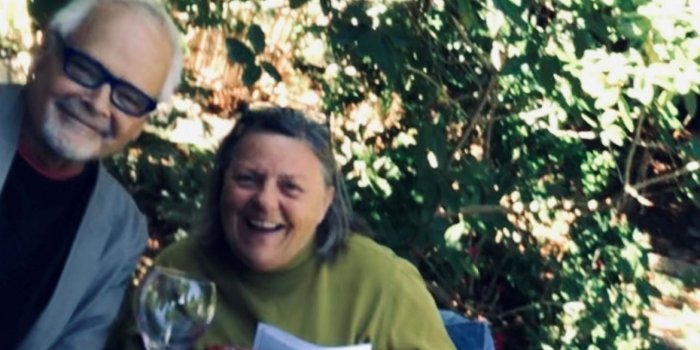 August 5-26, 2020 - Tippi and Stan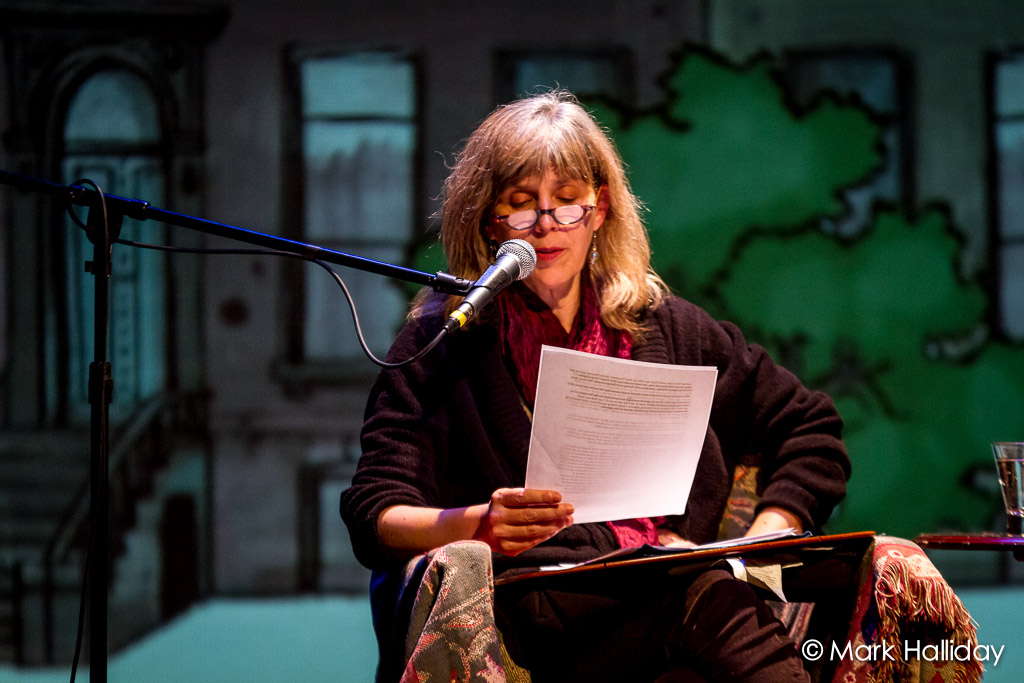 Experience Canada Mosaic 2020
Since Covid 19 made all Canada Day celebrations virtual, the City of New Westminster, where I live, created a video montage of people in our community. My boyfriend, Shawn, and I were featured in one of the photos. Check out the Experience Canada Mosaic.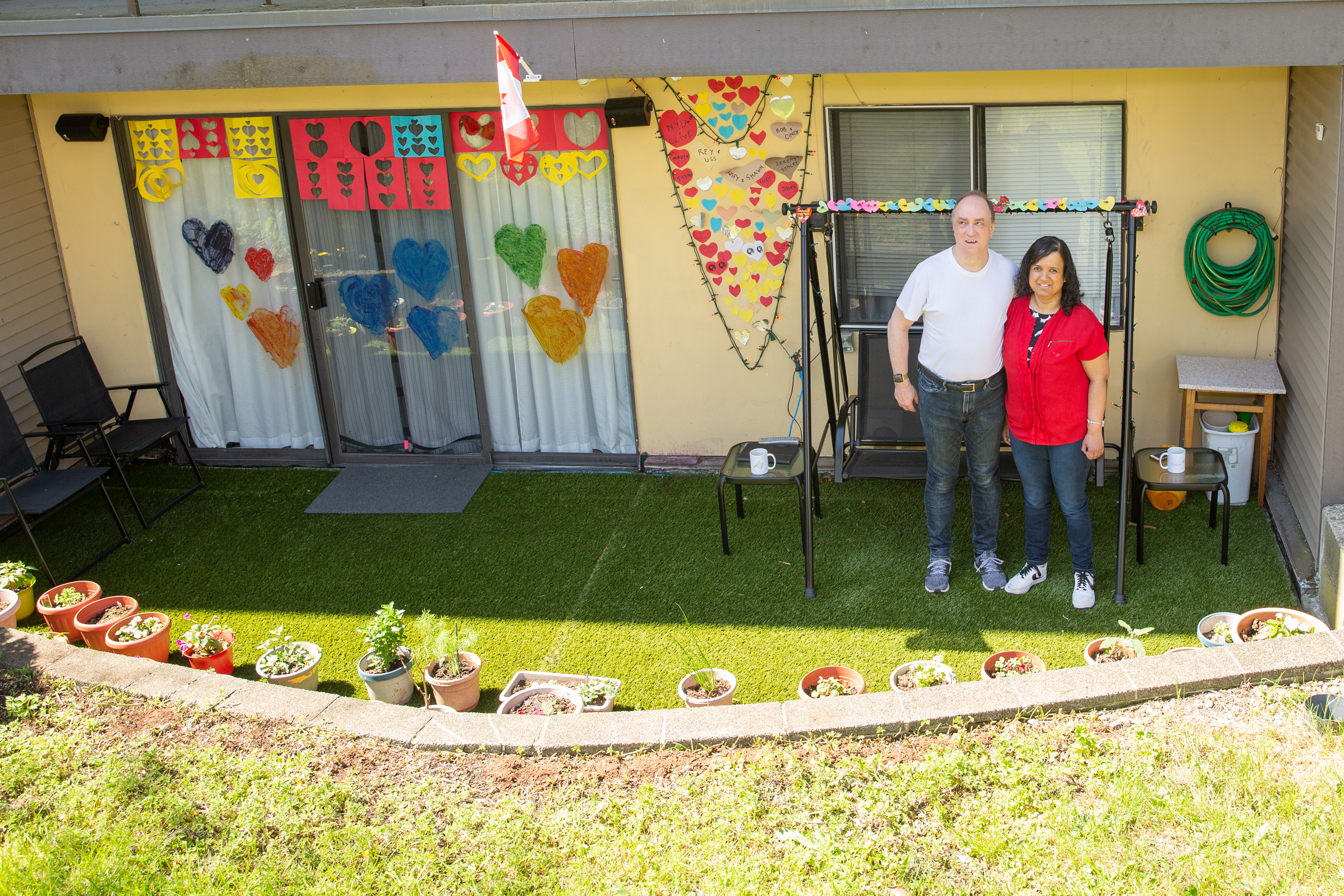 E-volver 2020
As the Low Vision Consultant for E-volver 2020, I am writing previews of the two shows designated low-vision friendly.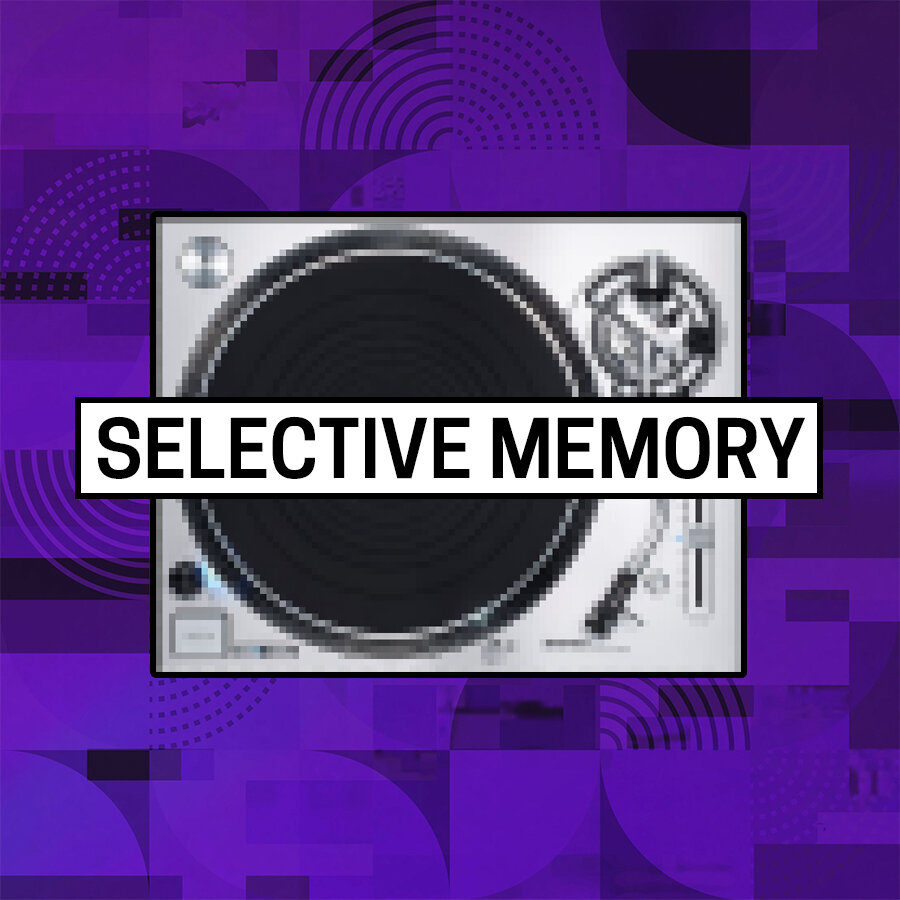 Fun at the pUsH Festival
Taking in four performances at the 2020 pUsH International Performing Arts Festival, including my first non-described show in years. Stay tuned for the reviews!
February 8, 2020 - Anywhere But Here
January 29, 2020 - She, Mami Wada and the Pussy Witch Hunt
First Described Art Tour of 2020!
The Vancouver Art Gallery offers described art tours for patrons with vision loss on the last Saturday of the month. Check out my review of Rapture, Rhythm and the Tree of Life.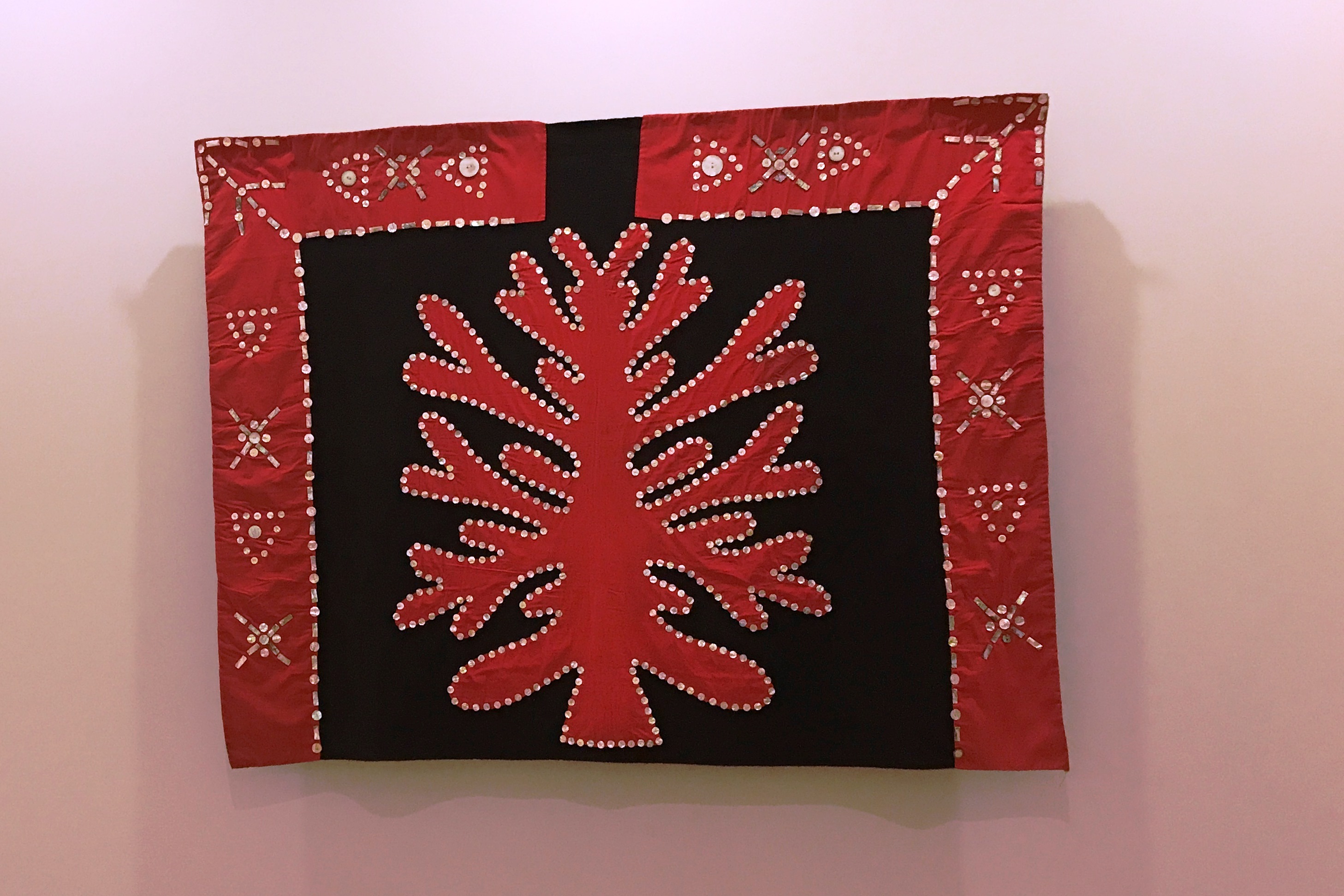 FRONTERA: A Universal Vision
I was asked to write a promotional piece about Frontera, one of the shows being performed at the PuSh International Performing Arts Festival. Find out why I believe this multimedia production should be described for the blind and partially-sighted community.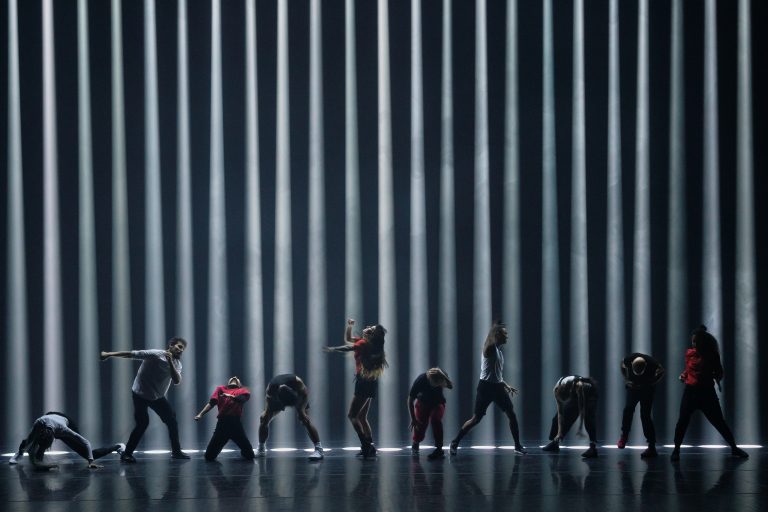 Making Facebook Photos Accessible to the Blind and Partially-Sighted
We live in a world where so much is conveyed through photos, posters, signs, memes and a myriad other visual channels. Let's make an effort to make some of this content accessible to those with vision loss. Here's a video tutorial, with verbal instructions, on how to add captions and Alt (Alternate) Text to Facebook photos. Transcribing the information from any posters, signs and memes would also be helpful. Check out my tutorial on YouTube. Making Facebook Photos Accessible to the Blind and Partially-Sighted
Updated Tutoring Services and Rates
In the last two years, I have had the pleasure of tutoring several wonderful students from Korea and Brazil. I have also assisted Canadian students prepare for their English exams. I would love to help you meet your English speaking and writing goals, whether your first language is English or not. Please see my Tutoring Services page for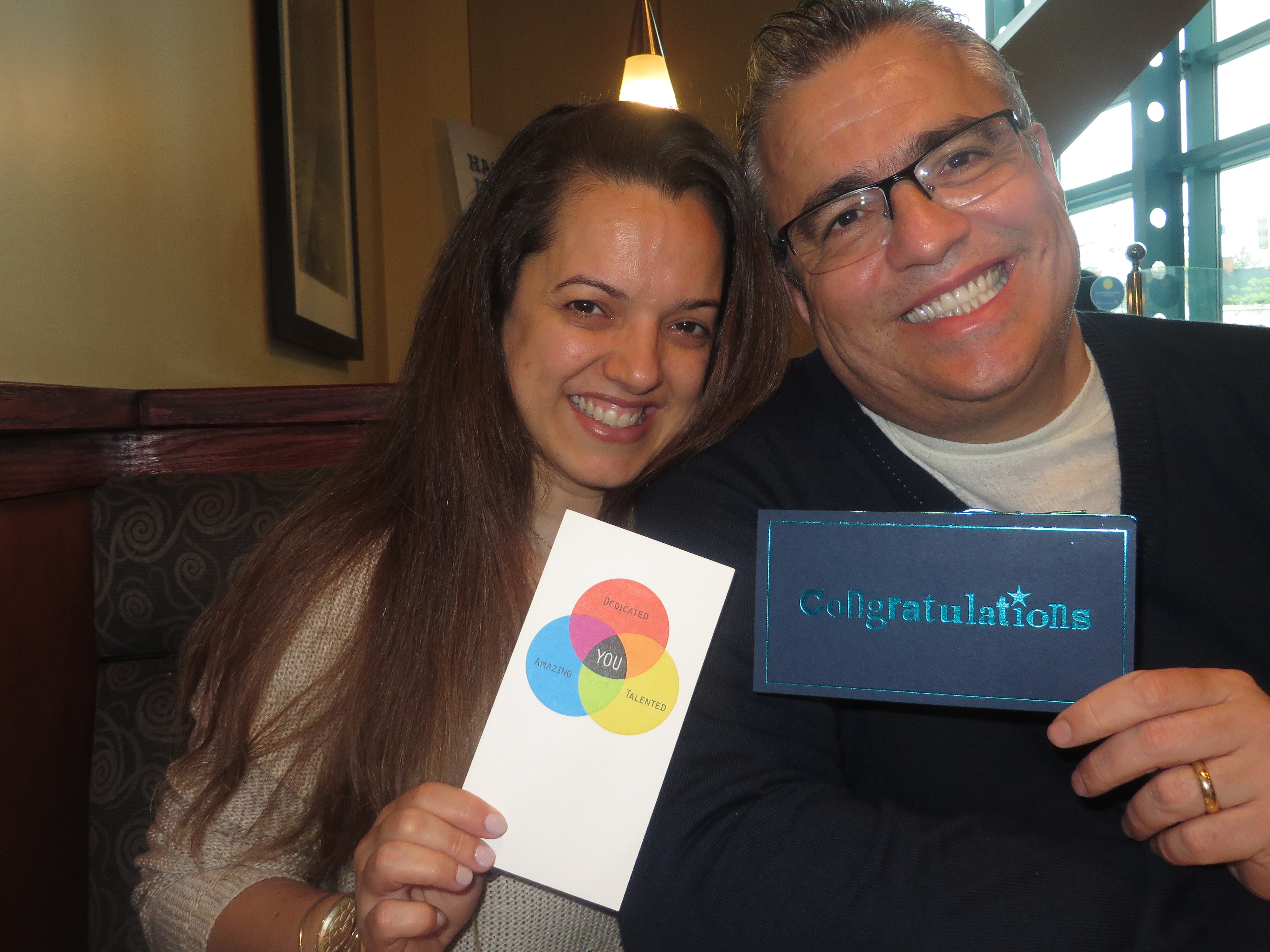 Reviews of Live Description for Theatre and Arts Events
VocalEye Descriptive Arts is a non-profit organization that provides live description of theatre performances and popular arts events in British Columbia. I was pleased to be elected to the board of this organization in November 2018 and currently sit as Vice Chair. Vocaleye has kept my social calendar lively this 2018-2019 season. Read my Vocaleye event reviews. If you are a person with sight loss, I strongly encourage you to experience the performing arts through Vocaleye's many services. To members of the sighted community, I hope you will support this worthy organization through donations and volunteering.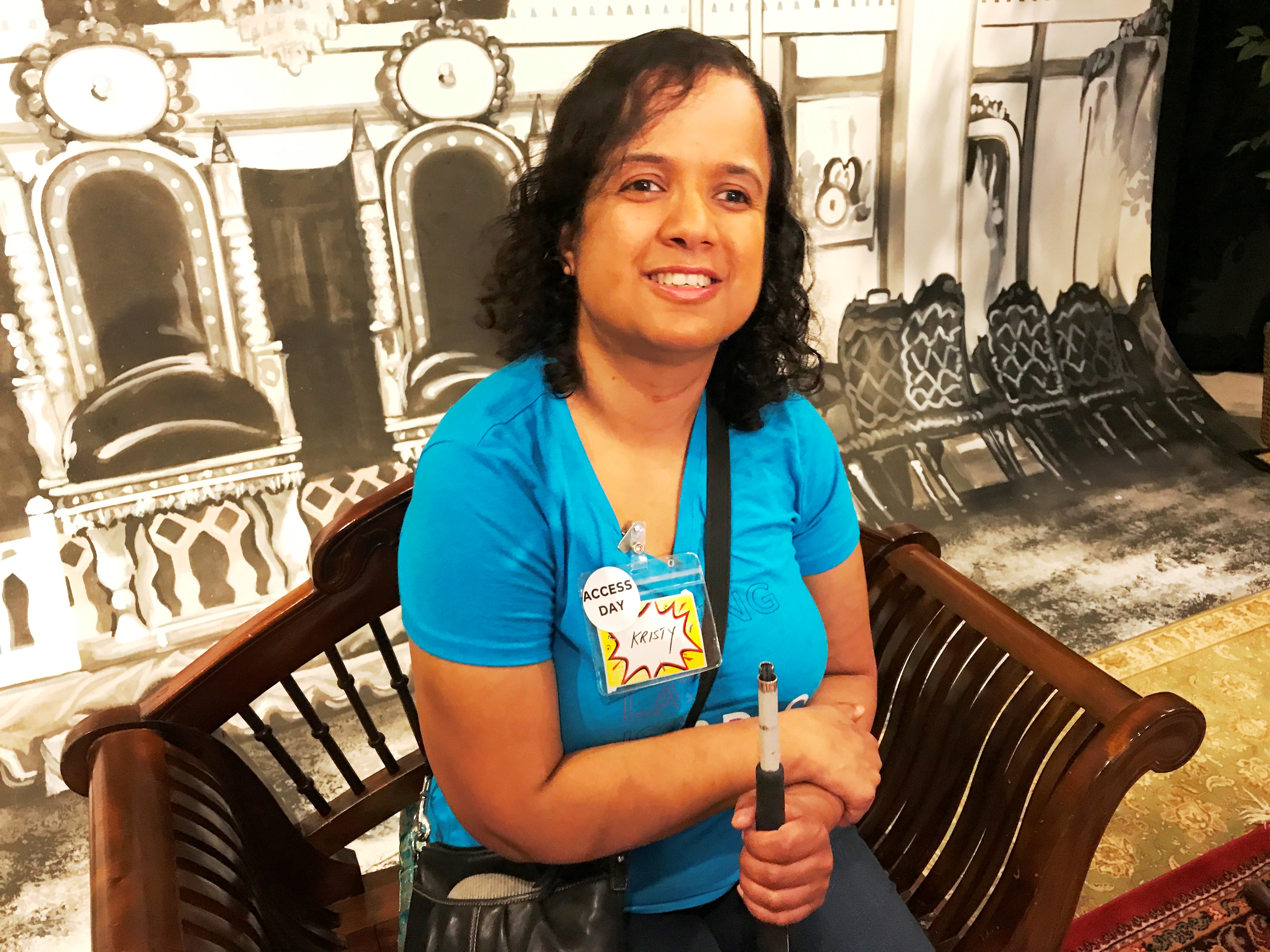 Working on my Second Book... Did You Read my First?
Thank you to all those who have bought, read and reviewed my first book, Brogan Bites, since its publication in November 2017. I intended to have my second book out by April 2018 but life and work got in the way. I hope to have it on Amazon in time for Christmas 2019. Here is a preview of the book cover.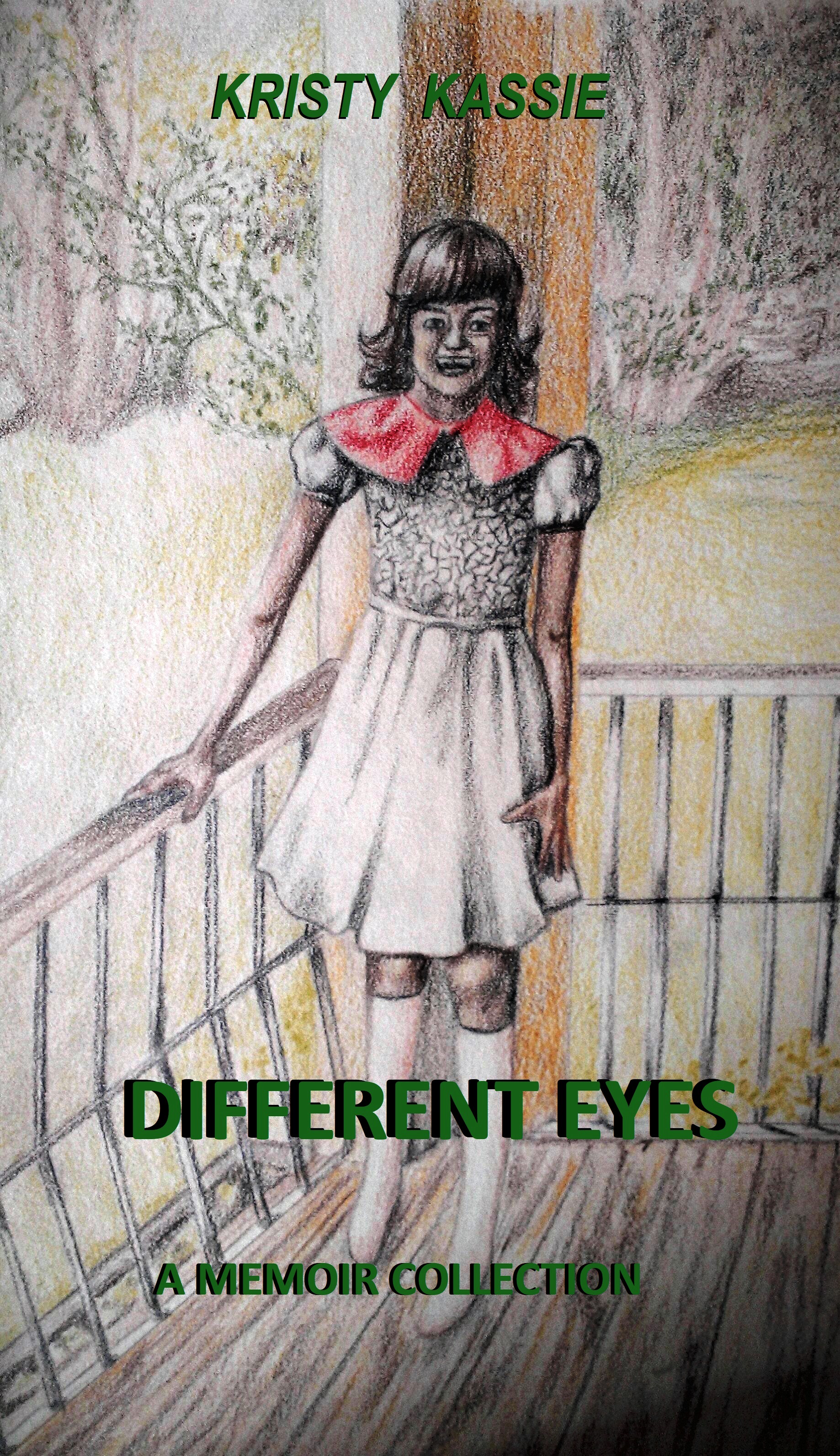 "Brogan Bites" is available on Amazon!
I got dumped on my twentieth birthday and met the love of my life seven months later. Well, Brogan sure seemed like the love of my life. He was snowball fights at midnight and sneaking off to Ottawa on the flip of a dime. When, after four years of long-distance phone calls and twice-yearly visits, he asked me to move to Vancouver, I didn't think twice. He was the beginning of my twenties…and the end of them. Brogan had been raised to believe that women would always be there to meet his every need. I was determined to be that woman. When he broke up with me five years later, I wondered what else I could have done. Follow my journey from romance to reality in this creative nonfiction collection of poetry and flash prose.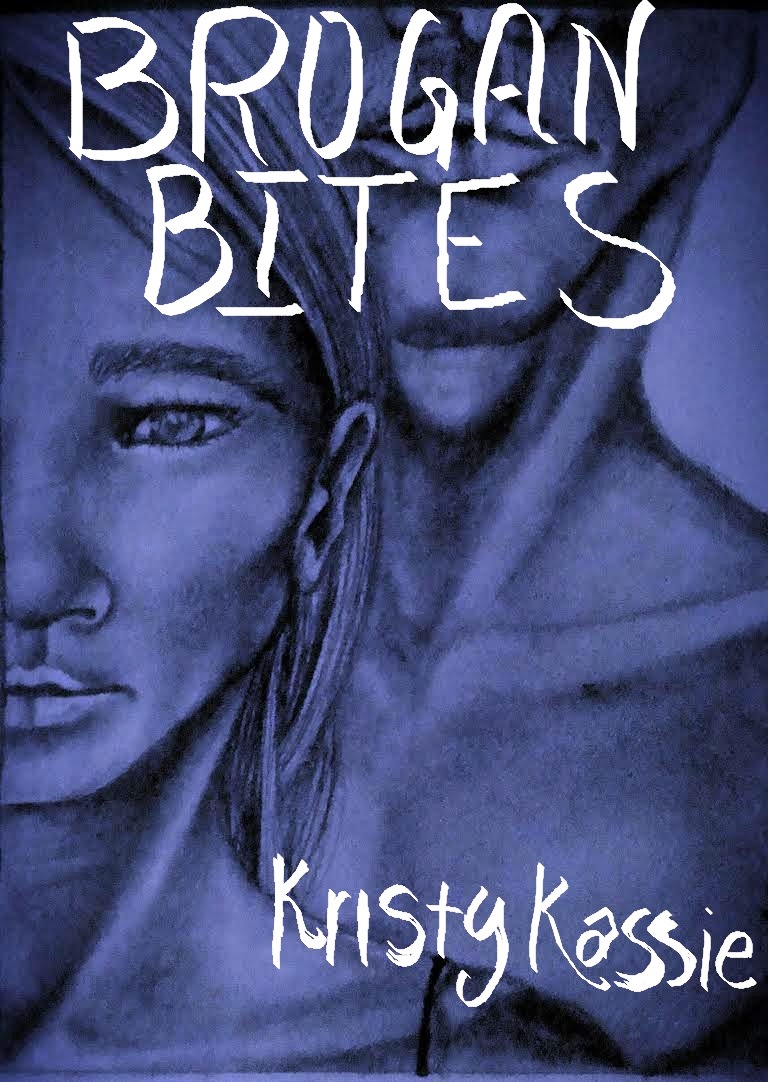 Other Published Work
My flash fiction, written in 600 words or less, has been published by a few online magazines. Please feel free to read, comment, share and enjoy!
Loadstone GPS is a powerful, easy-to-use app that enables blind pedestrians to "go blindly where everyone sighted has gone before." It is designed by the blind, for the blind, specifically for those who use Voiceover. Initially launched in July 2017, Version 1.4 hit the App Store in August 2019 and includes the much-requested turn-by-turn navigation function. The User Guide was thoroughly revised for Version 1.4. Buy Loadstone GPS.
Introducing
PUSH

Yourself!

Created by Kristy Kassie, the PUSH Yourself! philosophy is designed to motivate people, especially those with disabilities, into action. Nothing happens unless you make it happen and we all have the potential to make things happen in our lives. Yes, there will be down days and struggles but we can't let these get in the way of what we want to accomplish. Turn your OW's to WOW's, your SNIFF's to RAR's!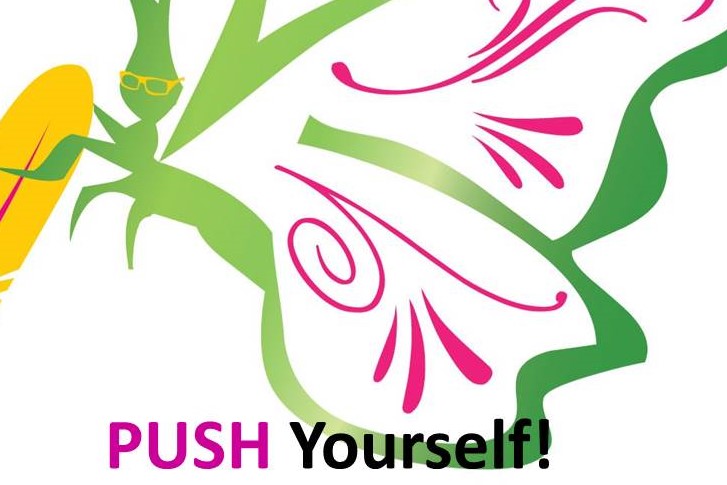 PUSH Yourself! Stands for…
Potential – What can you make happen?
Urge – We all want to accomplish something, don't we?
Stamina – Accomplishment is hard work. Are you ready?
Hurdles – We can't avoid them – how do we deal with them?
Read more about
PUSH Yourself!