Welcome
The Kristy Corner showcases the portfolio of Kristy Kassie, including creative writing, on-air presentations and extensive teaching experience. Kristy Kassie provides ESL and literacy instruction for small to medium-sized groups in the Greater Vancouver area. She is also an advocate for people with disabilities holding themselves accountable for their own success. Nothing is accomplished if you simply sit back and wait for people to come to you.
News
VocalEye Testimonial
VocalEye is a non-profit organization that provides live description of theatre performances in British Columbia. I was pleased to be elected to the board of this organization last November. At the risk of sounding cliche, I am not just a board member, I am also a patron of VocalEye services. Read my VocalEye testimonial.
Kristy's Christmas Message
Watch my 2018 Christmas message.
"Brogan Bites" is available on Amazon!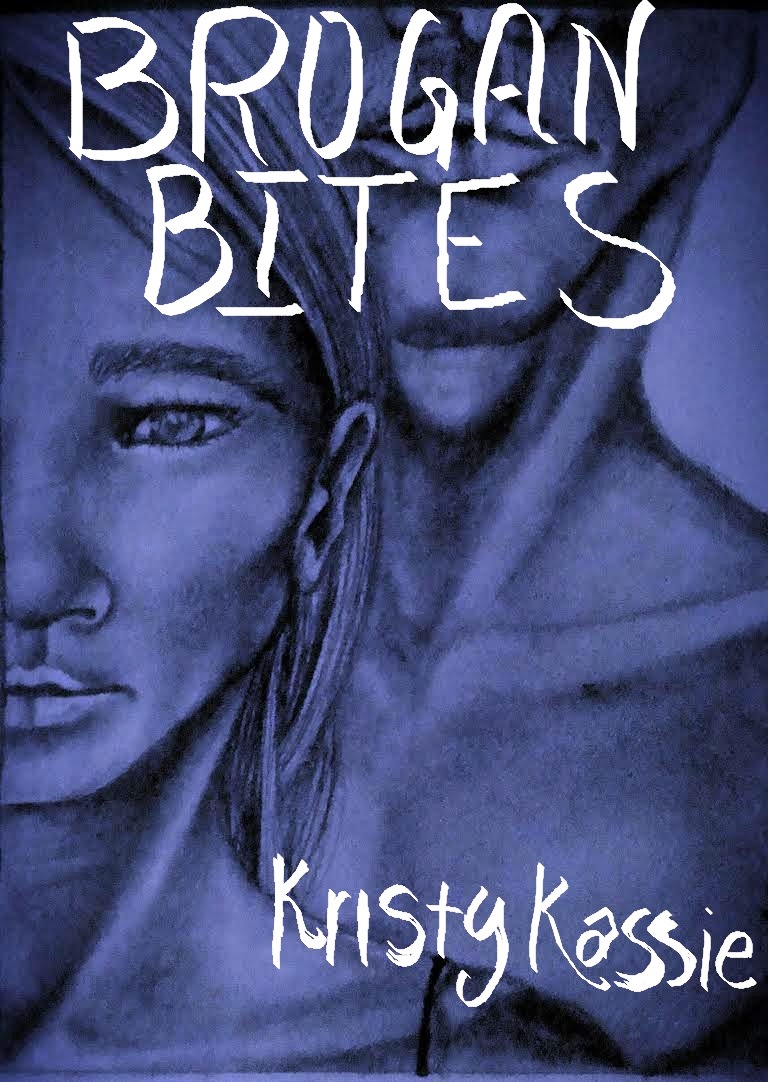 I got dumped on my twentieth birthday and met the love of my life seven months later. Well, Brogan sure seemed like the love of my life. He was snowball fights at midnight and sneaking off to Ottawa on the flip of a dime. When, after four years of long-distance phone calls and twice-yearly visits, he asked me to move to Vancouver, I didn't think twice. He was the beginning of my twenties…and the end of them. Brogan had been raised to believe that women would always be there to meet his every need. I was determined to be that woman. When he broke up with me five years later, I wondered what else I could have done. Follow my journey from romance to reality in this creative nonfiction collection of poetry and flash prose.
Published on 101 Words!
Write a story in 101 words? Impossible, I thought. It took lots of editing but here is The Hurricane.
Praise for "Different Eyes"
Here are some of the comments I received after people read "Different Eyes", my flash creative nonfiction that was published on FewerThan500.com on April 25, 2017. Read Praise for Different Eyes.
Author Profile on FewerThan500.com
Be sure to check out my Author Profile.
Published on FewerThan500.com!
My flash fiction, Different Eyes, is published on FewerThan500.com.
Published by Postcard Shorts!
An abridged version of my prose piece, "Eye on the Prize", has been published by Postcard Shorts. Read Eye on the Prize - Abridged.
Second Story Published in Freedom Fiction Journal!
Originally titled "The Pirate and his Pipsqueak," Love is Blind has been published by Freedom Fiction Journal.
Published in Freedom Fiction Journal!
My flash fiction, Grease Frightening, has been published by Freedom Fiction Journal. Check it out! Links to this story will now point to the published copy on the Freedom Fiction Journal website.
Feedback on Writing by Kristy Kassie
Read feedback on my writing from participants in the Internet Writing Workshop.
Loadstone GPS for the Blind is a portable navigation system designed by the blind, for the blind. Watch the BCIT Magazine interview.
Writing by Kristy Kassie
Read Prose, Poetry and Essays written by Kristy Kassie.
Introducing
PUSH

Yourself!

The PUSH Yourself! philosophy is designed to motivate people into action. Nothing happens unless you make it happen and we all have the potential to make things happen in our lives. Yes, there will be down days and struggles but we can't let these get in the way of what we want to accomplish. Turn your OW's to WOW's, your SNIFF's to RAR's!

PUSH Yourself! Stands for…

Potential – What can you make happen?

Urge – We all want to accomplish something, don't we?

Stamina – Accomplishment is hard work. Are you ready?

Hurdles – We can't avoid them – how do we deal with them?

Read more about

PUSH Yourself!
Special Assignment for OutlookTV
In October 2014, I sat down with Richard Marion to learn more about Blind Pride, as a special assignment for Vancouver's GLBT magazine show OutlookTV. Watch this episode of OutlookTV.